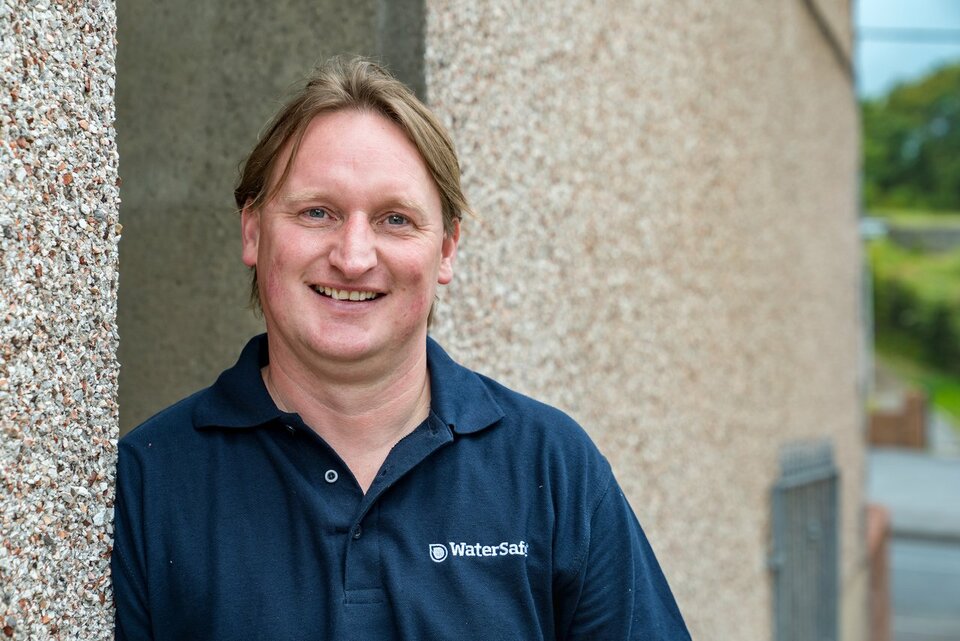 Master Plumber and WaterSafe member Paul Williams helps homeowners find and check their internal stop tap, which shuts off the water supply in an emergency.
"It's really important to know where your internal stop tap is at any time of year but with colder temperatures putting pressure on your plumbing, knowing how to turn off your water supply quickly in a situation such as burst pipes is a must.
They're normally found under the kitchen sink – but can be in downstairs bathrooms, kitchen cupboards, garages, cellars and under the stairs. The most unusual place I've found one is boxed in behind some kitchen units, I've also come across a stop tap in an attic and mine is in my shed.
If you can't find yours, try asking your neighbour where theirs is located, and if you're still having trouble, give an approved plumber a call.
Once you've found your stop tap, the next thing to do is to make sure it's working –no more than every six months as over-working it could cause damage.
Stop taps should be turned on and off slowly, and never forced. If your stop tap is a screw-down type, turn it back half a turn after opening it fully to prevent it seizing. If it is a lever type valve always leave it fully open.
If your stop tap isn't very accessible, or tricky to open, this can be an issue for some of my older customers. I'd recommend talking to an approved plumber about installing an additional 'switch-style' valve, which can be much easier to use.
Whilst it's essential to know how to shut off your water supply if your pipes burst, the best thing to do is to prevent that happening in the first place! Wrapping them up in insulating lagging should be a priority for homeowners who want to keep their homes protected and avoid costly damage.
Make sure you use the right thickness though, too thin and it won't do the job. Take a look at the free WRAS pipe insulation tool app based on the British Standard for help or talk to an approved plumber.
Look out for water pipes in unheated areas such as garages and attics and don't forget to wrap up outside taps, which can also freeze and burst.
One of my regular winter jobs is dealing with frozen external condensate pipes that are attached to condensed boilers – so if you have one of these get it insulated ASAP!"
For more on stop taps and the winter preparations you can make to protect your plumbing visit watersafe.org.uk/winter.
If you need help finding or checking your internal stop tap this winter, or insulating your pipes, use the WaterSafe postcode search in the right-hand sidebar to find an approved plumber near you.