At WaterSafe, our purpose is to promote qualified, approved contractors to help water companies protect drinking water quality and provide reassurance to customers about the competence of their chosen contractor.
2023 marks 10 years of doing just that - but the origins of WaterSafe can be traced back to 1365 when founding member, The Worshipful Company of Plumbers received its Ordinances from the City of London, setting the standard for quality plumbers for centuries to come.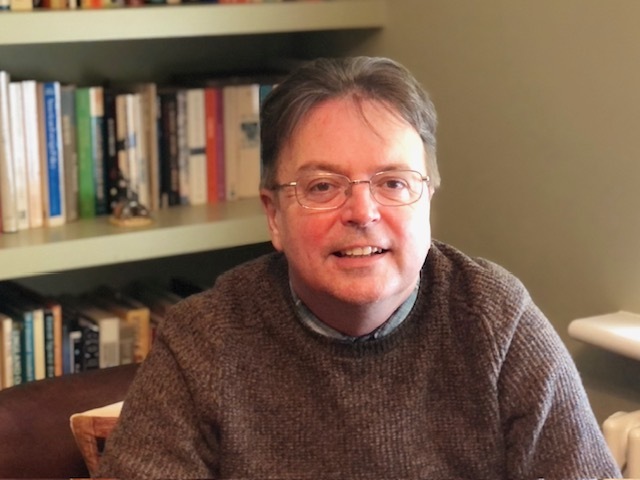 There are dozens of milestones between that point and the present day, which you can read on our History of WaterSafe page, but there are a few which come to the front of my mind when I think about the scheme's past.

The Water Supply (Water Fittings) Regulations in England in Wales came into force from July 1999, and the Water Byelaws 2000 in Scotland, allowing 'approved contractors' to be vetted and listed. The approved contractor scheme in Northern Ireland came into force much later, in 2009.

At the turn of the 21st century, the Water Industry Approved Plumbing Scheme (WIAPS) was set up to register approved contractors on behalf of 22 water companies. Anglian Water, Severn Trent Water, Thames Water and Yorkshire Water set up their own schemes in their individual supply areas, with Thames Water and Yorkshire Water later joining WIAPS, while the other two schemes remain active to this day.

The water company schemes and WIAPS complement the approved contractor schemes set up by the Association of Plumbing and Heating Contractors (APHC), the Chartered Institute of Plumbing and Heating Engineers (CIPHE) and the Scotland and Northern Ireland Plumbing Federation (SNIPEF).

It was 2009 when the Government, water companies and some water fittings manufacturers first agreed to set up a national registration scheme.

The Upton housing incident the following year showed just why such a scheme was necessary when Anglian Water discovered 86 houses in the eco-housing estate had cross-connections between rainwater harvesting and drinking water systems, with the potential for dire consequences for the quality of residents' drinking water and their health.

Finally, in 2013 WaterSafe began trading, founded by seven approved contractor schemes, The Worshipful Company of Plumbers and Water UK.

Coming back to the present day, I was honoured to take on the role of WaterSafe Chair in October 2020 from Chris Sneath MBE – a past Master of the Worshipful Company of Plumbers.

Initially, I focused on improving governance and long-term strategy and nowadays, we work closely with Water Regs UK who fund WaterSafe and are making good progress on achieving the objectives of our business plan.

In recent years, we've welcomed Water Supply Pipe Installers and Reduced Pressure Zone Valve testers into the scheme, both of which play an important role in protecting drinking water quality.

While other categories of water contractors may be brought into the scheme in future, most of our members will continue to be plumbers and plumbing companies and a key objective is to increase this core membership.

Our nearly-8,000 members are the reason for our continued success, and I'd like to take this opportunity to thank them for their dedication to improving plumbing standards and protecting water quality in the nation's homes and businesses.

Looking to the future, WaterSafe needs to be efficient and innovative and build on its initial success to not only continue to protect water quality but also to play its part in the race to net zero - no mean feat for a small organisation with limited budget and no full-time employees.

As was the case when the scheme began in 2013, its strength is that it covers the whole of the UK, providing a single register for qualified and approved water contractors.

Recent research proves just how vital it is for the scheme to continue; as a recent Water Regs UK survey found more than half of plumbers surveyed said they fix other installers' work or DIY jobs every day.

Meanwhile, data from the Drinking Water Inspectorate in England and Wales shows 99.7% of tap water supplied to homes and businesses passes stringent safety tests but bacteria, trace metals and minerals develop because of poor plumbing practices or unsuitable products and fittings.

This shows just why it's so vital for WaterSafe to work even more closely with member schemes, water companies and industry bodies in future, as well as drinking water quality regulators.

Together, we can promote the benefits of WaterSafe membership and increase membership numbers, both of which are key in protecting water quality in homes and businesses and reassuring customers of the competence of plumbers and other water contractors.