Brett Knowles from Nuneaton, Warwickshire, has been a plumber for 19 years and runs his own business, BK Plumbing.
Here, he gives an insight into a typical day in his working life and explains what being a WaterSafe-approved plumber means to him.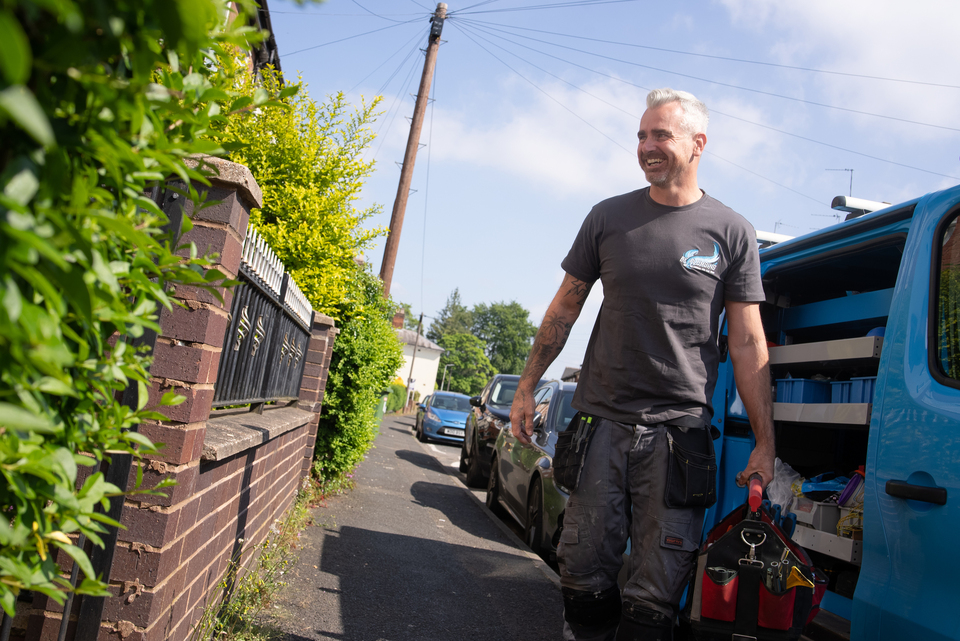 How did you get started in the industry?
I started my career working for a maintenance company, doing all types of plumbing work, from taps to toilets, radiators to cylinders, and emergency call outs too.
What qualifications do you have?
What does a typical working day look like for you?
Usually, my diary consists of various jobs throughout the day - common issues include leaking toilets, dripping taps, radiators not heating up, overflowing cold water tanks and blocked sinks.
But it can be really varied from one day to the next.
I find the best thing about my job is that no day is ever the same, but the flip side of this is the knock-on effect from unforeseen issues or emergency call outs as this can delay me getting to other jobs I've already booked in.
What's one piece of advice you always pass onto customers?
To always check someone's credentials, make sure they have public liability insurance and to go on the WaterSafe website to look for approved plumbers - who are qualified in the UK water regulations and hold appropriate insurance.
What does being a member of WaterSafe mean to you?
It enhances your reputation. I always recommend joining WaterSafe to fellow plumbers - it's great to be able to add Watersafe to your advertising, website, Facebook, and being a part of the Water Industry Approved Plumbers Scheme (WIAPS).
Can you bust any myths about plumbing?
The biggest myth I'd like to bust is around 'flushable' toilet wipes - people think they are okay to put down the toilet but eventually they will block the drain and can cause it to over flow.
The easiest way to remember what you can, and cannot, put down the toilet is by following the "Three Ps" - pee, poo and (toilet) paper.
What advice would you give to someone thinking of becoming a plumber?
Every job is just as important, big or small, so always make sure you have high standards for every single job and treat all customers the same way, making the customer's journey as effortless as possible from start to finish.
What are your plans for the future?
To keep delivering high standards to all new and existing customers.
I also have an interest in renewable energy, so I'd love to eventually be able to offer new services such as ground source heat pumps.