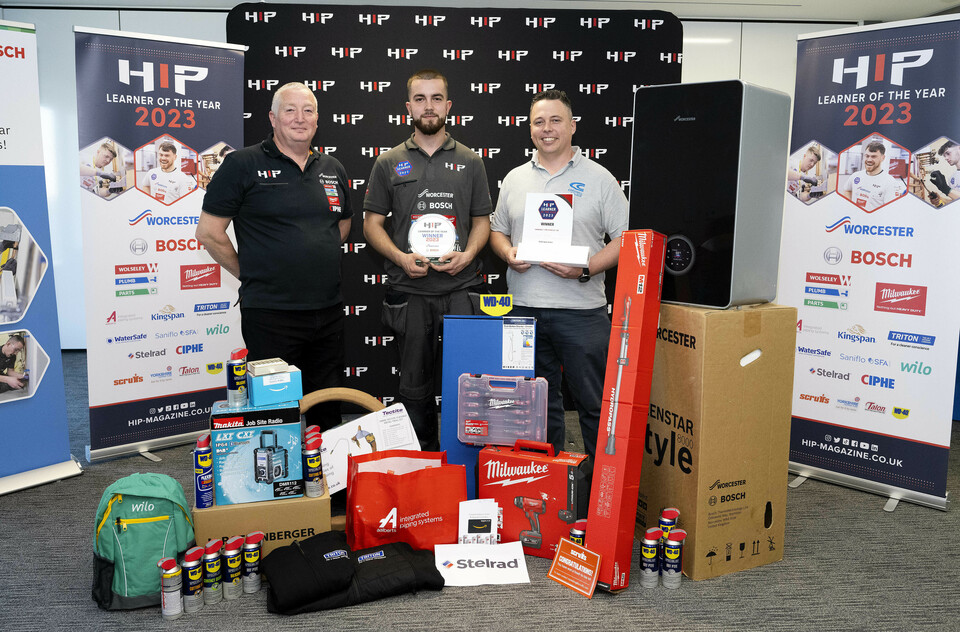 As a proud sponsor of HIP Magazine's 2023 competition, WaterSafe caught up with plumbing apprentice Elliot Julian, crowned HIP Learner of the Year in April, following a practical test across two days at the Worcester Bosch Headquarters in Worcester.
---
Level 3 plumbing apprentice Elliot attends Cornwall College in St Austell one day a week and is an apprentice with WaterSafe-approved firm Nicholls Plumbing and Heating Cornwall.
Congratulations Elliot! How does it feel to be crowned HIP Learner of the Year 2023?
Absolutely amazing, especially after all the hard work myself and everyone else put in getting to the final!
What was the highlight of the final for you?
It's an all-round great experience to have with all the cameras and sponsors there, but my favourite part was probably the work itself. It was great getting stuck in and really pushing myself.
What was the trickiest task of the final?
Definitely the time management as it's hard to find a balance of working quickly and not letting your standards drop.
What's your favourite aspect of plumbing so far?
All the problem solving - no job is the same. It's great running into new challenges and finding the best way to overcome them.
What made you choose plumbing as a career?
It's the perfect balance of hands on work as well using your brain. It helps keep your mind and body fit!
What do you think makes a great plumber?
Being willing to learn all the time, it's quite easy to think you know it all when you've been doing it for a while as you pick more skills up…but that's normally when you run into trouble!
How are you finding your apprenticeship?
Amazing! I've got a great boss and the work we get allows me to work on all aspects of plumbing. One day I could be fitting renewables like air source and solar, the next I could be fitting a boiler.
Do you have any advice for those considering studying plumbing?
Don't hesitate to give it a go, it's a great trade with loads of different avenues you can go down. Not only that, it's a skill you can take with you anywhere in the world.
What are your thoughts on the WaterSafe scheme?
It's a great scheme that helps people easily identify safe professional tradesmen that are competent in what they are doing.
What are your plans for the future?
I will be sticking with my current employer for the foreseeable future, we get lots of great work and it definitely isn't slowing down anytime soon! I have started looking into other plumbing competitions - I just hope they're as good as HIP!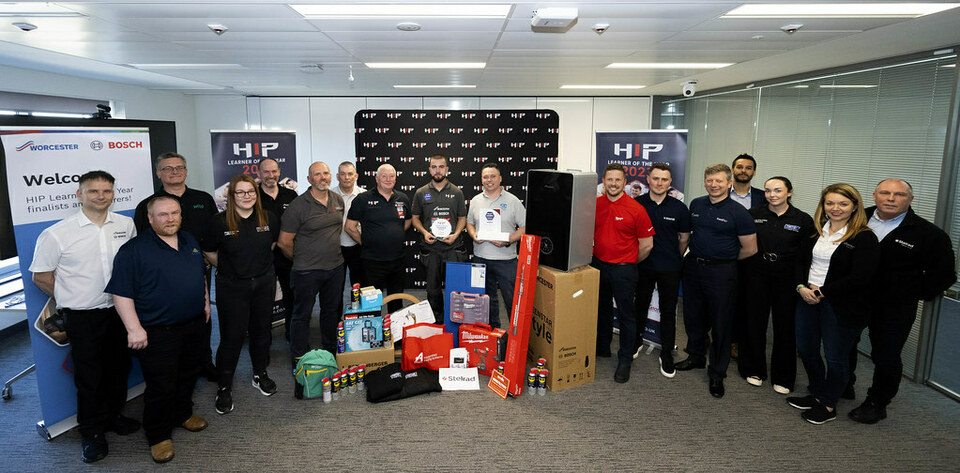 ---
Thinking of becoming a plumber? Click here for the qualifications you'll need, including information on modern apprenticeships.
Interested in taking part in next year's HIP Learner of the Year competition? Keep an eye on HIP Magazine's Twitter, Facebook and Instagram pages.