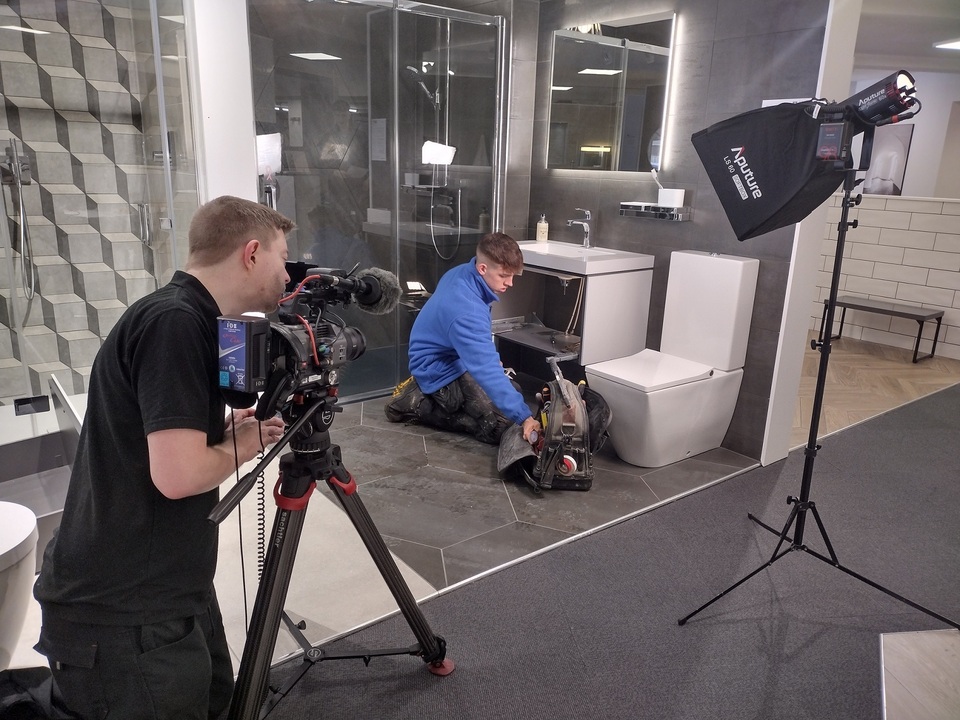 Quinn, 19, is an apprentice for Derek Scott Plumbing & Heating in Insch, Scotland. He's in his final year of a four-year course. Here, he tells us how he couldn't wait to leave school at 15 to get on with the job.
"I'm a very hands-on person, so wasn't really interested in school and was keen to leave. When I saw an advert on Facebook that said Derek Scott was looking for an apprentice, I applied. I was only 15 and a half at the time and the school didn't want me to leave but, in the end, it was treated as work experience, so I was allowed.
I've always been better at the practical rather than theory and wasn't interested in writing things up at school. That meant I enjoyed woodwork, metal work and the sciences.
However, when I started my plumbing course, I had to do the theory as you can't get the qualification without it. I found it was better than the subjects I took at school as I was interested in it, and as it's part of my job, I didn't mind so much. It doesn't matter how hard it is, everyone can do it if they want it enough.
I'm currently on a four-year course with block release, which means splitting my time between work and college. The further into the course I get, the more time I spend at work. Unfortunately, Covid messed it up a bit and I ended up having to cram a lot in at one point.
The first and second year concentrated on plumbing and heating, the third year was gas and now I'm in my fourth year I'm working full-time.
Being at work has opened my eyes to the world, and I've learnt a lot - not just about plumbing, but the whole building trade. It's made me mature, too. And it makes me get up every day, so stops me being lazy! But best of all, I get paid a wage.
I'm proud to work for a company that belongs to WaterSafe. I know it makes a difference to our customers as it reassures them that we know what we're doing. Obviously, as an apprentice, all my work is still supervised.
In the future, I plan to stay with Derek and build on my skills and learn as much as I can."
Quinn (pictured) stars in our Scotland plumber recruitment film, coming soon.