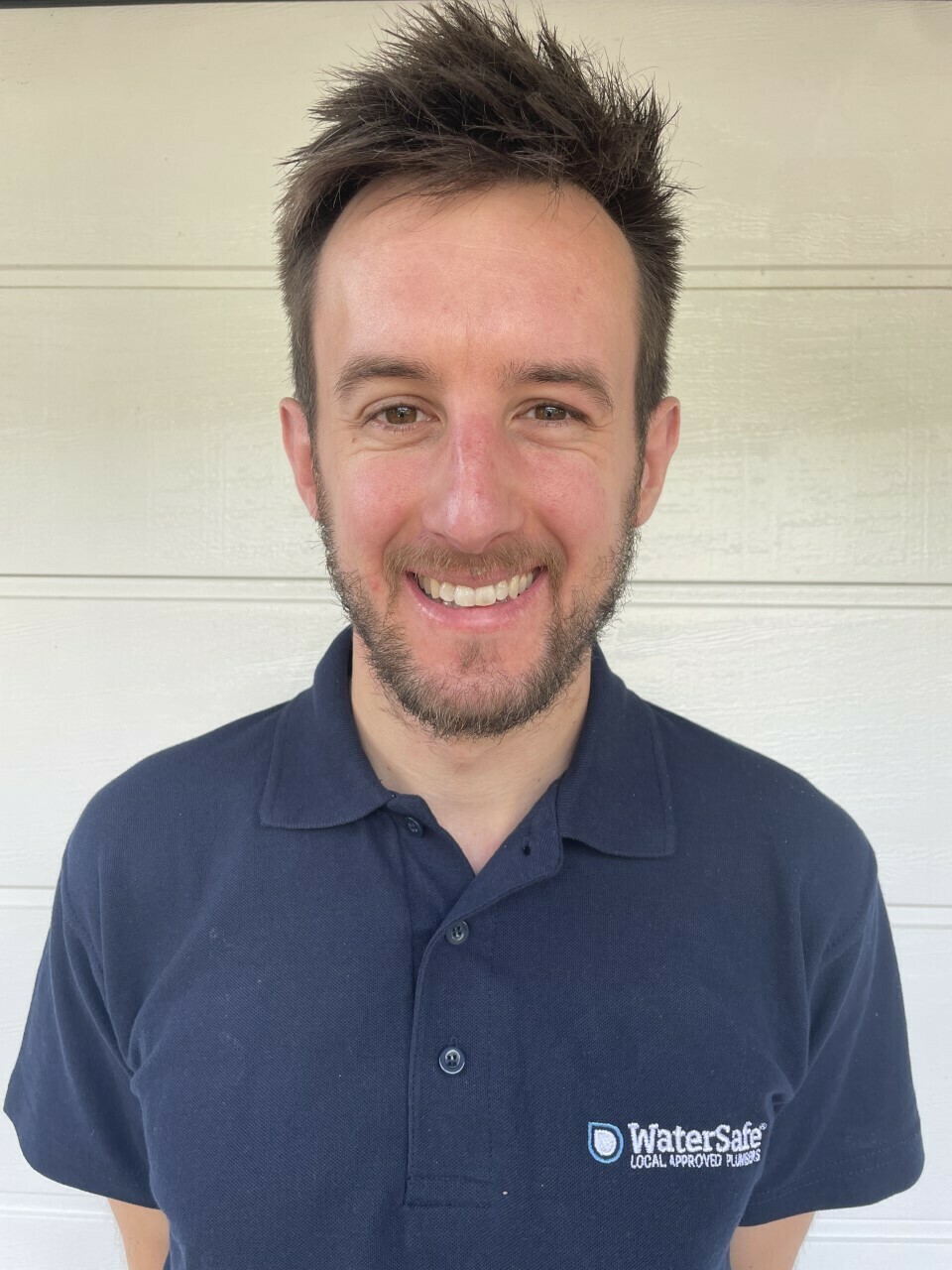 Meet WaterSafe approved plumber Ryan Mills of G D Mills Plumbing & Heating in Edinburgh. In our social media special, Ryan, who has an impressive 8,818 followers on Instagram as @rdmills88, offers advice to would-be influencers in the plumbing industry.
---
What got you started in the plumbing industry?
My Dad, who is also a plumber. I used to help him out during the school holidays – the day after I finished school for good he handed me a bag of tools and I got started.
How long have you worked in the plumbing industry and what are your qualifications?
I've been in the industry for 17 years. I did a three-year apprenticeship with one week a month at Jewel and Esk Valley College and the rest of the time with my Dad's business, G D Mills Plumbing & Heating. This led to an SVQ level 3 in plumbing and heating. I have a Water Byelaws qualification, gas, unvented hot water and solar hot water.
Please tell us about your business
I work for the business my Dad set up in 1983 as a partner now – I've taken on a lot more of the day-to-day running of the business and the paperwork, it's quite a challenge. We do general plumbing and heating work, and gas.
Describe a typical day in your working life
There's no such thing! I usually fit in around six or seven jobs a day and they're all different, from gas servicing to fitting a tap, putting in a new shower to installing a radiator.
What's the best bit of the job for you?
That every day is different – I enjoy the variety of meeting new people and visiting new places.
What's the job you're most proud of?
A dental practice in the heart of Edinburgh that I converted from a pub. It was very challenging but so rewarding to see the transformation. As well as the usual water pipework that needed doing we also installed the air and suction pipes for the dental chairs – that was really something different!
Can you bust a popular myth about plumbers?
That we all deal with blocked drains – we don't! I send people to a specialist if I get a query about this.
Do you have any advice for young people entering the industry?
Following good social media plumbing accounts can teach you a lot about how people work and gives a valuable idea of high standards – and it's free! And make sure you ask lots of questions – if you stop asking questions you stop learning.
How did you get started on social media?
I started on Twitter about six years ago posting about my day-to-day jobs and caught the eye of Vaillant boilers by using their hashtag, which led to working with them and interest from other manufacturers.
Which social media platform do you prefer?
Instagram is the best overall platform for me, which I've been using for about three years. I used to use Facebook more to deal with customers but I'm finding I'm starting to get more work from customers too on Instagram as well as partnerships with brands. I struggle with Tik-Tok!
Any advice for a would-be influencer?
Always be professional, and no matter how boring a job, keep posting, as someone will find it interesting. I try to post a good mixture of how-to-videos and product recommendations. The more you put in to social media the more you get back in return. It can be rewarding but you need to strike a good balance to make it work.
What's your main reason for engaging on social media?
I like to share good work and it's always nice to receive positive comments. It's good to feel part of a community and it can be good for business too.
Can you give an example of how using social media has helped your business? Working with tool manufacturers and pipe fitting companies means I get some free products and credits to use on workwear for example, which has been useful.
What does being a member of WaterSafe mean to you?
It's a feather in my cap. There are a lot of people who think they're a plumber because they can connect a water pipe. The more qualifications you have, the better. WaterSafe approval shows customers that I'm qualified in the Scottish Water Byelaws.
I've had some work recently via Scottish Water following a couple of farm inspections that showed up issues with old stopcocks and water contamination issues caused by backflow. Scottish Water advised the farmers to contact a WaterSafe approved plumber and they got in touch.
What are your plans for the future?
My Dad is thinking of retiring this year so I'll carry on the family business and be the fourth generation to keep plumbing in the family. Maybe my three-year-old will be the fifth….
Quick-fire questions
Name three qualities that make a great plumber Good with hands, don't mind getting dirty, good people skills.
Best way to unwind after a hard day's work? Pint of milk and some chocolate buttons.
Tea or coffee? Neither – see above!
Fish and chips or curry? Fish and chips
Plastic pipe or copper pipe? Copper – better for the environment
Early bird or night owl? Early bird
Self-employed or part of a team? Self-employed
Pipework or paperwork? Pipework
Pipe wrench v spanner? Spanner
---
Find WaterSafe on social media at: Twitter: @WatersafeUK, Facebook: @Watersaferegister and LinkedIn: linkedin.com/company/watersafe.
Click here for more information on joining WaterSafe.