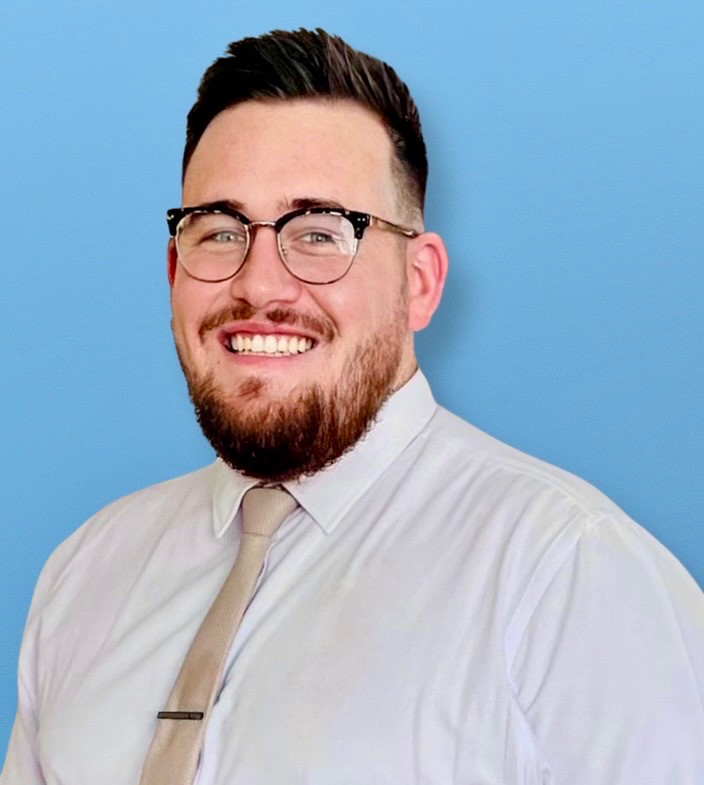 To mark RPZ valve testers joining the WaterSafe family, we spoke to Lee Brooks, Water Regulations Technical Manager at Dŵr Cymru Welsh Water to hear about RPZ valves and why they can play such an important role in keeping water supplies safe from contamination.
Lee, tell us about your role at Dŵr Cymru Welsh Water.
Working in the Water Regulations team at Welsh Water means we support our customers in making sure their installations comply. It also means we must enforce the Water Fittings Regulations when things aren't quite right. Failing to comply can result in costly plumbing alterations and, in some circumstances, prosecution of installers or customers.
That's why our team also work hard to educate and inform our customers while promoting the use of qualified and insured professionals for their plumbing work.
So where do RPZ valves come into this?
RPZ valves, also known as reduced pressure zone valves or type BA devices, are a recognised method of preventing backflow under the Water Fittings Regulations. Unlike most other mechanical backflow prevention devices, they can be used in some higher risk scenarios (up to a Fluid Category 4 risk) like filling commercial closed-circuit central heating systems.
Backflow prevention is legally required in plumbing systems to protect the water supply from potential sources of contamination.
What do consumers need to know about RPZ valves?
The installation of any RPZ valve requires notification, meaning it can't be installed without first letting your water company know and getting consent for the proposed works.
On top of that, RPZ valves are not a fit and forget solution for preventing backflow in plumbing systems. These fittings must be commissioned by a qualified tester and tested no less than once a year to remain compliant.
If you have one, you'll need to keep records of testing and ensure that evidence of each test is submitted to your water company, either by you or your nominated tester.
You'll also need to think about checking the valve regularly for signs of failure and letting your water company know immediately if something goes wrong.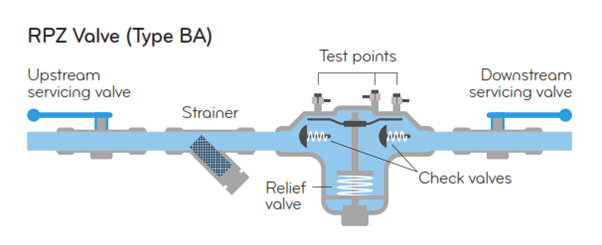 What can someone do if they are unsure about needing an RPZ valve?
If you've been advised to fit an RPZ Valve but aren't sure if it's needed, get in touch with your water company for advice prior to giving notification. You could also contact a WaterSafe approved RPZ valve tester who will have the knowledge and experience to guide you through the process.
There are alternative options for providing the necessary level of backflow protection, some of which have fewer specific requirements for testing and maintenance.
What can go wrong if you don't use a WaterSafe RPZ tester?
If you use an RPZ tester who isn't listed by WaterSafe, you run the risk of them not having the necessary qualifications or equipment calibration to correctly test these fittings.
We still have the rare occasion where a customer will have an RPZ valve fitted without notifying and without getting it commissioned or tested. In these situations, we have a responsibility to see it put right and sometimes this is costly for all involved.
The consumer shouldn't need to know all the requirements, but it is important that they know about using qualified professionals and where to find them.
What we've learned is that many WaterSafe approved RPZ valve testers ask the right questions of new installs - gathering information and providing us what we need to provide guidance and direction.
How does WaterSafe accepting RPZ valve testers as members help water companies?
At Welsh Water, we use WaterSafe to help our customers find the right professional for the job without showing preference for a specific company. Having RPZ valve testers join WaterSafe means we can offer our customers the assurance that any professional they find on WaterSafe has the necessary qualifications and insurances for their work.
What's your worst RPZ valve horror story?
A customer once had seven RPZ valves installed following a third-party inspection from a water services consultant. They weren't notified and it was only upon commissioning by an accredited tester that we became aware of them.
The tester couldn't even commission some of these, due to them being installed at height and not having enough space for the testing equipment. The installation and failed testing of these valves had cost our customer thousands of pounds, which was only compounded when we told them that the valves weren't even needed and had to be removed.
That's why it is so important to provide notification and only use suitably qualified professionals like those listed by WaterSafe.
Why should RPZ valve testers join WaterSafe?
Free promotion! Having WaterSafe membership means you'll be able to reach customers in your local area who are looking for RPZ valve testing services. It also means that you'll be less likely to have to provide additional information with test certificates as we'll already have assurances about your qualifications, insurances and equipment calibration.
We also have great working relationships with many approved testers working in our area. WaterSafe membership means better access to your local water company when you need advice and support.