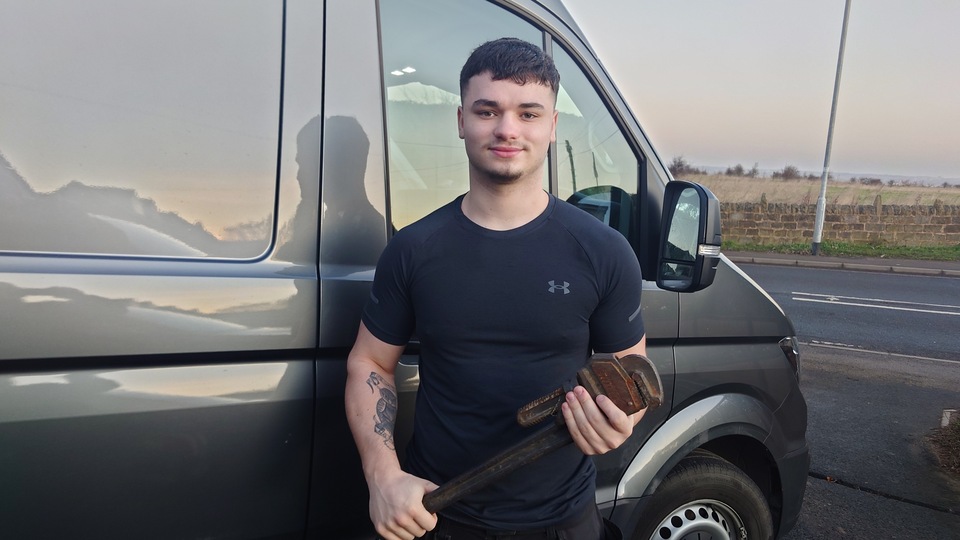 To celebrate National Apprenticeship Week 2023, we interviewed 17-year-old Tom Daley, an apprentice plumber from Leeds. He combines studying at Leeds College of Building with working at Daley Plumbing and Heating Ltd. Tom tells us why he chose a plumbing apprenticeship and why he would recommend it to others.
Please tell us about your apprenticeship and how you got started.
I started my apprenticeship around seven months ago. I had just finished school and was about to take the next step in life, but had to choose which direction I wanted to go in. So, I decided to join Leeds College of Building as a plumbing apprentice under the name of my dad's family business, Daley Plumbing & Heating Ltd. You might think I've had it easy for the last seven months because it's my family's business but it's the opposite! Even with the high standards my dad sets, I've still enjoyed every minute so far.
What attracted you to the plumbing industry?
My dad, who is WaterSafe approved, has been plumbing for over 20 years, and he has always told me little things about it every now and then which means I would have some knowledge when starting.
What do you think makes a great apprentice?
A great apprentice should be determined, resilient and willing to learn, because there is always going to be a lot to take in, no matter what trade you go into.
What are the advantages of an apprenticeship?
Doing an apprenticeship, you gain hands on experience and are faced with real challenges that you have to solve. The best thing is you get paid to learn.
What could employers do to improve things for apprentices?
Have a bit more patience with the apprentice's ability and don't doubt them before they've even started.
What are your favourite aspects of plumbing so far?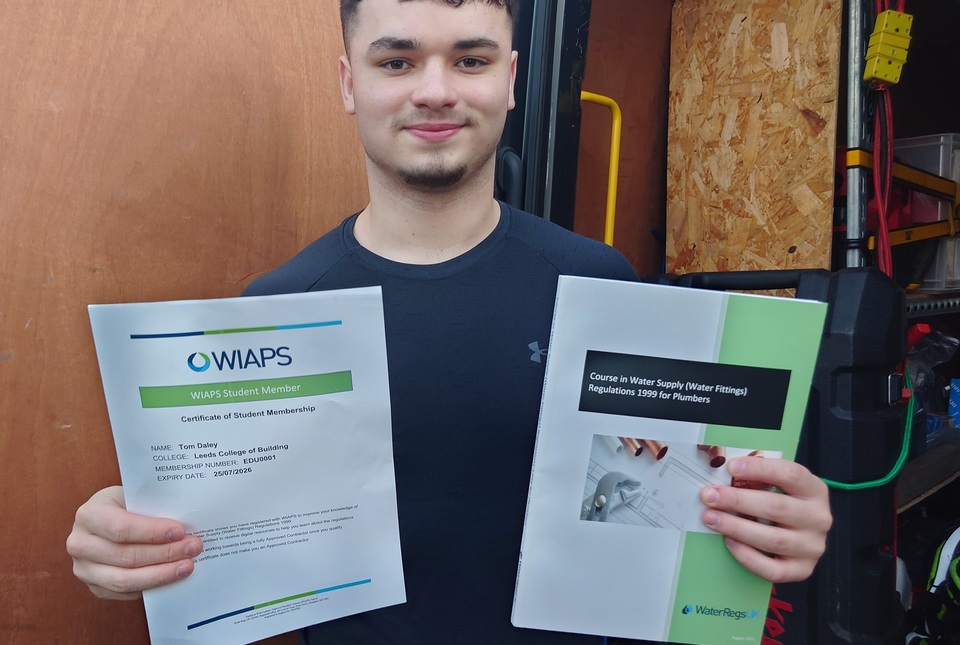 I've always liked a challenge and it's the same in plumbing. In some cases, we have to figure out the best route whilst incorporating certain valves, which can be challenging.
What are your plans for the future?
In the future I want to be able to run the family firm without my dad having to give his input so he can relax and retire.
The business you're working for is WaterSafe approved – what does this mean to you?
To be WaterSafe approved means a lot for the business I'm working with and also provides reassurance to the client. For me, it's great to know my future is in the right hands even though it's the family business.
Anything you'd like to add?
For anybody looking for something new to try, try plumbing. It's challenging and enjoyable.