WaterSafe asked Mark Killy, Water Fittings Officer at Fittings Officer Regulations Manager at Leep Networks (Water) Ltd (formerly of Thames Water), for his top tips on spotting leaks and helping householders save water, energy and money off their utility bills.
_________________________________________________________________
Often customers don't realise that they're responsible for the underground water supply pipe that runs from the boundary of their property into their home, along with all their internal pipes and water fittings.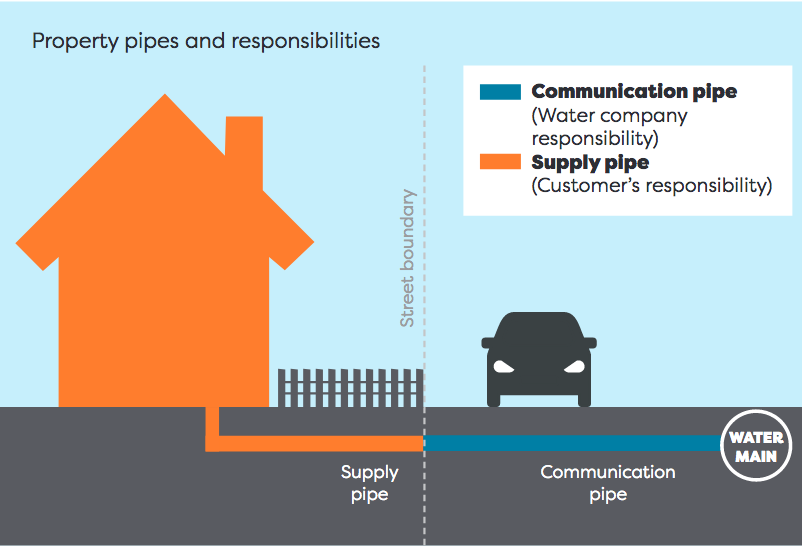 By 2050, in England alone, we'll need an extra 3.5 billion litres of water every day to support our growing population. It's more important than ever that we all do what we can to make sure our property's pipes aren't wasting water.
It's actually a criminal offence to intentionally or negligently cause water to be wasted through a leaking pipe – so it makes sense to get any leaks sorted as soon as possible, as you may risk a fine.
Sometimes it's obvious if a pipe is leaking, but some leaks are harder to spot, especially on an underground water supply pipe. Here are some tell-tale signs that you have a leak:
Reduced water flow or pressure at your cold kitchen tap

Waterlogged or damp areas in your garden, even during dry weather

Noisy pipes

An unusually high metered bill.
If you think you have a leak on your water supply pipe, try calling your local water company to see if they can help. Your next port of call should be an approved water supply pipe installer (also known as a groundworker) - at Leep Networks (Water) Ltd, we recommend finding one near you via the WaterSafe online database.
Simply select 'Water supply pipe installers', 'Underground pipework' or 'Leak detection' from the 'Choose service' box, and enter your postcode.
Water supply pipe installers are only approved to work on the supply pipe from the external stop tap, up to the internal stop tap of a property. So, if you need work on your internal plumbing, you can use the WaterSafe database to find an approved plumber, who is approved for all types of plumbing work.
Another good tip is to check if you've got a 'leaky loo' – when clean water leaks from your cistern down into your toilet bowl, something it's easy to miss. If your loo is leaking like this, you may notice a steady trickle of water at the back of the bowl or hear a constant dripping sound inside the tank.
It's really easy to find out whether you have a leaky loo. Just:
Wait for 30 minutes after flushing and wipe the back of the pan dry with toilet paper.

Place a new, dry piece of toilet paper at the back of the pan.

Leave it there for up to three hours, without using the toilet (it might be best to do this overnight).

If the paper is wet or torn, you have a leaky loo. An average leaky loo losing 400 litres of water a day will completely wet the toilet paper sheet immediately.
To fix a leaky loo, using an approved plumber is the safest and surest way of getting the job done correctly. Go to the WaterSafe homepage or click the blue box to the right to find one in your area.
If you have a standard meter (not a smart meter) and want to test for a leak, follow these steps:
Turn off your stop tap (usually under your kitchen sink)

Make sure no toilet cisterns or water tanks are filling and no taps are on

Read your water meter

Leave the stop tap shut for half an hour, then take another meter reading

The reading should be the same both times. If it's gone up, there may be a leak between the meter and the stop tap in your house.