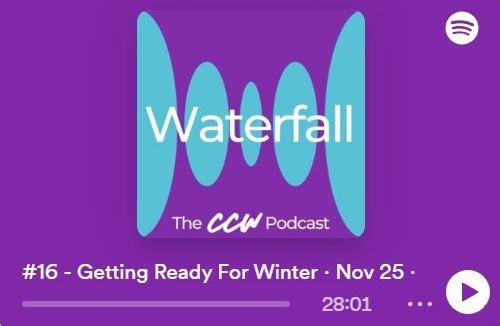 WaterSafe Director Julie Spinks has appeared on CCW's weekly podcast, Waterfall, to talk about winter plumbing issues. She was accompanied by WaterSafe-approved plumber Steve Bartin from Plug and Chain plumbing company in Somerset.
CCW is the independent voice for water consumers in England and Wales and helps consumers resolve complaints involving their water company or retailer. They also provide free advice and support.
Karen Gibbs and Mike Keil from CCW present the podcast and invite different guests on to discuss ways to save and reduce water use.
In episode 16 of the podcast, Julie and Steve discuss best water practices in cold weather, quick fixes for the home, personal water use and why you should always know where your stop tap is.
Click here to listen: Waterfall podcast | CCW (ccwater.org.uk)