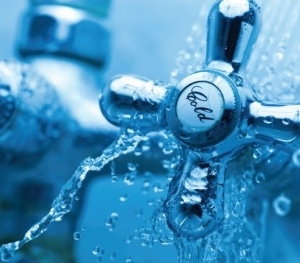 The nation's water supplies are among the healthiest in the world – with 99.96 per cent passing stringent standards.
However, of those which do fail, nearly a third are due to problems in people's own homes, a report has shown.
Poor plumbing practices and sub-standard fittings are among the main causes of a deterioration in the quality of drinking water, after it has been transferred from public water mains into private pipes and properties.
Lead, nickel, taste and odour are behind some of the failures and these are usually caused by the wrong materials and fittings being used or inadequate protection from water 'flowing back' into internal pipework from appliances, such as dishwashers.
These are among the findings published this year by the independent regulator for drinking water quality, the Drinking Water Inspectorate for England and Wales, in its annual report.
Now, WaterSafe, the national register for plumbers, which is backed by the Drinking Water Inspectorate and all water companies in the UK, is urging homeowners and property managers to use approved plumbers to help keep drinking water supplies safe.
Julie Spinks, Director of WaterSafe, said: "Water supplies in the UK are among the best in the world and we want to ensure that drinking water is as healthy when it comes out of customers' taps as it is when it leaves the water companies' treatment works and water mains.
"There are a number of things which can affect water quality in homes, or other buildings, such as lead pipes, poor quality taps and fittings and even wrongly connected appliances such as dishwashers or washing machines.
"We vet plumbers before they are allowed to join the WaterSafe register to ensure they have the right skills and knowledge to work safely with water. We also ensure they have insurance and customer care schemes in place so customers can trust they are employing a competent and qualified professional with one of the most important services in their homes."
Plumbers on the WaterSafe register have specific training in the Water Supply (Water Fittings) Regulations and Byelaws, which are designed to keep water in the same safe and healthy condition it is supplied by water companies, and avoid the risk of contaminated water.
Marcus Rink, Chief Inspector of the DWI, said: "A skilled and competent plumber using approved materials provides confidence in water remaining wholesome right up to the tap. The use of a nationally registered plumber such as the WaterSafe scheme goes towards securing safe clean water for all, delivering the high quality of water we have come to expect."
Each year thousands of samples of water are taken from reservoirs, water treatment works, pumping stations, water mains and customers' taps by water companies.

These are tested in laboratories to monitor for a range of substances, including metals, pesticides and naturally-occurring bacteria which are measured against standards set by the World Health Organisation.
The overall pass rate for drinking water in England and Wales was 99.96 per cent.
To find your nearest WaterSafe approved plumber, enter your postcode in our online plumber search tool.