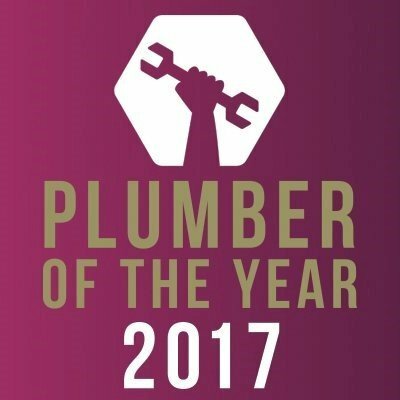 WaterSafe will serve as the official judging partner for the UK Plumber of the Year 2017, with Chairman Chris Sneath MBE sitting on the judging panel to choose the worthy winner.

WaterSafe, the national register for approved plumbing businesses in the UK, will review all the entries submitted and select a shortlist of 15 plumbers based on their expertise. Chris Sneath MBE will then join the panel to judge the five finalists later in the year.
Chris Sneath was awarded his MBE in 2013 in recognition of his outstanding service to the heating and plumbing sectors. As a former president of the Building and Engineering Services Association (B&ES) and Fellow of the WaterSafe partner scheme, the Chartered Institute of Plumbing and Heating Engineering (CIPHE), he has worked to unite the industry in raising standards.
Chris was a founding director of the WaterSafe scheme in 2013, which is backed by all water companies in the UK and the Drinking Water Inspectorate, and provides an online directory of plumbing businesses in the UK who are trained to meet the strict regulations for installing pipes and fittings which supply drinking water.
This year's UK Plumber of the Year will launch on 3rd April, where the search begins to find the finest plumber of 2017 and recognise the remarkable level of talent from plumbers across the UK, with another huge prize fund awarded to the worthy winner.
The initial round of nominations asks plumbers to put themselves forward for the award by showcasing one job from the past year outlining their outstanding skill and professionalism.
From the initial round of nominations, WaterSafe will shortlist the fifteen stand out entries in July which must then campaign to gather as many votes as possible to reach the final five.
The UK Plumber of the Year 2017 will then be chosen from the final five entries based upon their professionalism and skill by a panel which will include WaterSafe Chairman Chris Sneath MBE.
WaterSafe Chairman, Chris Sneath MBE, added: "It's a great honour to join the UK Plumber of the Year competition as the official judge, we are looking forward to recognising the remarkable level of talent and professionalism that plumbers up and down the country have to offer."
An incredible opportunity for plumbers, be sure to keep an eye on @UKPOTY on Twitter and Facebook.com/UKPlumberoftheYear for more information.