As part of a continued national awareness drive, WaterSafe, the UK's national plumbing register, has launched a new nationwide media campaign designed to encourage consumers to check for credentials when choosing a plumber.
The high-profile campaign, fronted by renowned broadcast journalist and consumer expert Alice Beer, is called 'Trust Approved Plumbers' (TAP) and reveals where the nation places its trust, with an onus on what consumers place as priority when choosing a plumber.
The campaign launch (taking place on 25 September) follows new research carried out by WaterSafe which found that over half (54%) of UK homeowners would trust a tradesperson based on first appearances rather than professional credentials. More so, over two-thirds (67%) say fresh breath and attractive smell affect their opinion of a tradesperson, while for a third (30%) a trader's togs affect how trustworthy they think they are.
Yet, in stark contrast, as little as 30% of Brits actually check a tradesmen's professional credentials and are happy to judge them rather face value. This is despite the fact that it is estimated that rogue plumbers have cost the nation £2.6billion in recent years.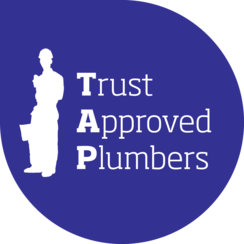 In a bid to raise awareness of the importance of checking a plumber's credentials, WaterSafe has teamed up with broadcaster and consumer champion Alice, in a national media drive to urge homeowners to TAP – Trust Approved Plumbers.
Julie Spinks, Director of WaterSafe, comments: "It's a great shame that, while consumers are increasingly cautious in all others areas of their everyday life, there is still a lack of awareness about the importance of qualifications and how to check them, when it comes to choosing a tradesperson.

"The reality, however, of not using a properly qualified plumber is not only dangerous; it's a false economy and could end up costing the homeowner a small fortune to repair, not to mention the safety hazards.

"Our message is simple – when choosing a plumber always use the WaterSafe website to make sure you get a qualified professional every time. In this way we, as a nation, can Trust Approved Plumbers. All homeowners need to do is go to the website, type in their postcode and it will provide them with several approved plumbing businesses in their geographical area….go to the WaterSafe website."