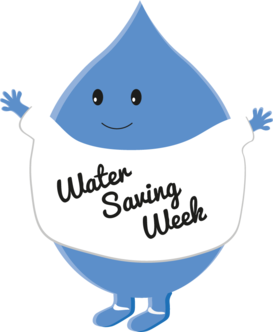 Two of the UK's leading water sector associations – Waterwise and WaterSafe – have joined forces for a national week-long campaign to promote simple water saving tips for the home, garden, schools, workplace and communities.
Waterwise, the leading authority on water efficiency, and WaterSafe, which operates a national register for customers to find approved plumbers, are working together to promote next week's Water Saving Week campaign which runs from 21 – 25 March 2016.
It aims to raise awareness of the need for everyone to use water wisely – whatever the weather and wherever the location – to protect this precious and finite resource for generations to come.

The campaign will see five themes across the week, all with daily challenges and water saving tips. These include"water in school", "water in your workplace" and "water in your home".
For homes, schools and businesses who are on a water meter and pay for the amount of water they use, this can also mean welcome savings on water and energy bills.
And as the campaign coincides with Easter – the traditional time of year gardeners start thinking about this season's planting and families get out and about – other themes include "water in the garden" and "water in the community".
Jacob Tompkins, Managing Director of Waterwise, said: "We're building on the success of last year's campaign with an exciting range of activities to raise awareness about the need to save water and share simple ideas and tips to help everyone do their bit.
"We're also delighted that WaterSafe – the water industry-backed plumber accreditation scheme – has become an official partner of Water Saving Week, as there is clearly a strong link with plumbers who share advice with customers at home or work every day."
Julie Spinks, Director of WaterSafe,said: "We're delighted to work with Waterwise to support homes and businesses that want to reduce their water waste.
"We know from our own research that WaterSafe approved plumbers think promoting water efficiency is a good thing – nearly 92% of those we surveyed already talk to customers about water efficient products and appliances.
"WaterSafe approved plumbers have the expertise to help homes and businesses become more water efficient.
Around one third of the water each person uses on a daily basis is wasted, so there is huge potential to make savings."
Customers looking for a WaterSafe approved plumber can search the WaterSafe directory, or simply call 0333 207 903.
For more information on Water Saving Week visit Waterwise.