What can I do to prepare for winter?
A few extra precautions will help us all keep safe and warm this winter.
Follow these top tips to help beat the winter blues:



Keep an eye on family, friends and vulnerable neighbours and offer them advice on insulation in their homes and finding a trusted plumber




Keep a bottle of water in stock in case of emergencies




If you're out and about and spot a leaking pipe then please report it to your local water company.
WaterSafe is an official partner of the Government's Weather Ready campaign. For more advice on how to stay healthy, safe on the roads and to sign up for weather alerts this winter visit the Met Office website.
How can I locate my internal stop tap to turn off my water in an emergency?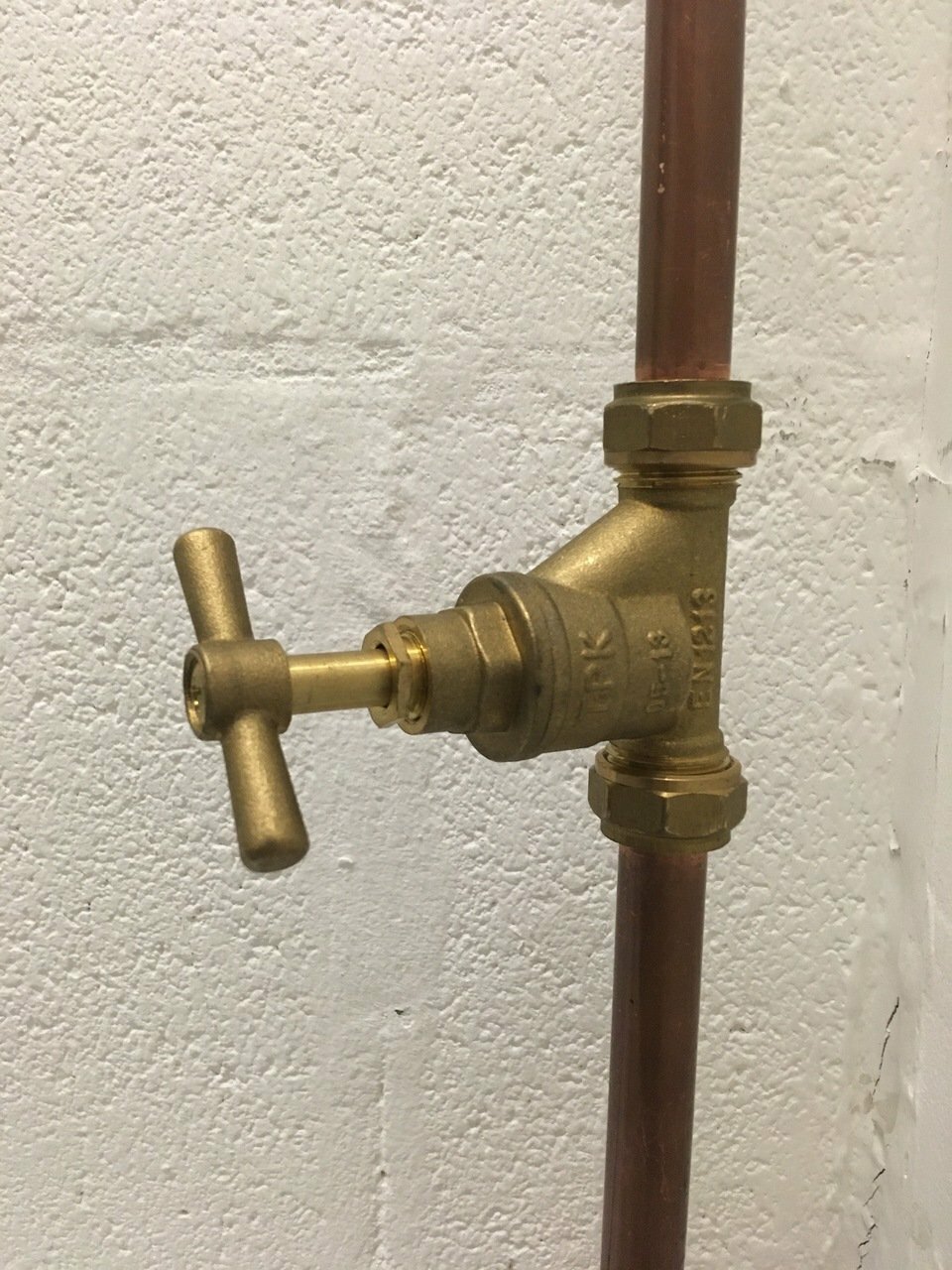 Your internal stop tap (also sometimes called a stop valve or stopcock) is the point where you can shut off the water supply to your home or business.
It looks like a spout-less tap or lever and sits between two lengths of pipe acting as a connector.
Make sure you are aware of the location of your internal stop tap and check it's working regularly as you may need it in an emergency, such as a burst pipe.
In a home the inside stop tap is usually located under the kitchen sink, but can also be found in the following places:
You should be able to operate the valve yourself. Turning the valve clockwise will close it, reducing or stopping altogether the amount of water passing through your pipes. It may take a few minutes for the water to stop altogether. To turn your water back on, simply turn the valve anti-clockwise. Turn it on and off slowly, never force it. If you over tighten or use excessive force you may damage the stop tap.
If your internal stop tap is not turning or shutting off, you'll need to contact a plumber to help to fix this. To find a plumber near you, use our WaterSafe search.
WaterSafe plumber Colin Stainer shows you how to find and turn off your stop tap in our short video.
How do I protect against frozen pipes?
Cold weather can cause water to freeze. This is a problem because when water freezes in a pipe and turns to ice it expands. As the ice expands, it increases pressure on the pipes and joints, often causing them to split or joints to pull apart.
Check all pipes inside your home and any bare pipes outside your home are lagged and protected before the cold weather comes. Your local plumbing merchants and DIY stores can help you find the right insulation.
The Water Regulations Advisory Scheme has an easy-to-use tool to work out how effective insulation will be in delaying the effects of cold weather on water pipes.
WaterSafe plumber Colin Stainer shows you how to quickly and easily insulate pipes in our video.
If you're not confident in doing it yourself, a qualified plumber will be able to help you. Use our postcode search to find a WaterSafe recognised plumber near you.
You can protect your pipes and fittings from freezing by:
Insulating all pipes in unheated areas like lofts, roofs, garages and outbuildings.
Fitting your water tank with an insulation jacket or alternatively the top and sides of the tank can be wrapped with suitable insulation material.
(Don't place loft insulation under the tank though as this stops heat from the rooms below helping to keep the water in the tank from freezing).
Insulate toilet cisterns, water tanks or pipes in exposed places or unheated outbuildings. Better still, if not in use, drain them for the winter.
Leaving your heating on a low setting especially if your home is empty for a while.
Checking your central heating boiler has been serviced.
Finding your stop tap - so you can turn off the water supply quickly if a pipe freezes or bursts. Most are under the kitchen sink, or sometimes in a cupboard, garage or cellar.
Turning off your water supply and draining the system if you're going to be away for a while – a WaterSafe recognised plumber will be able to give you advice.
Giving neighbours a key for your home and contact details for someone to help in an emergency if you go away.
Repairing leaks at taps or valves as soon as you discover them.
What should I do if a pipe freezes?
If the worst happens and a pipe freezes, then follow these simple steps:
Turn off the water supply coming in to your property at the stop tap

Open the affected tap to allow the water to escape as it thaws

Slowly thaw the pipe with hot water bottles or a hairdryer on a warm setting

Never use a naked flame or blowtorch to thaw the pipe.
Call a WaterSafe recognised plumber who is qualified to work with the drinking water in your home if you need help.
What should I do if a pipe bursts?
If a pipe bursts in your home, don't panic, follow these simple steps:
Turn off the water supply coming in to your property at the stop tap and switch off your boiler.

Open all your taps to drain the system quickly

Soak up escaping water with towels.

Call a WaterSafe recognised plumber who is qualified to work with the drinking water in your home.

If water has leaked near your electrics switch them off at the mains.