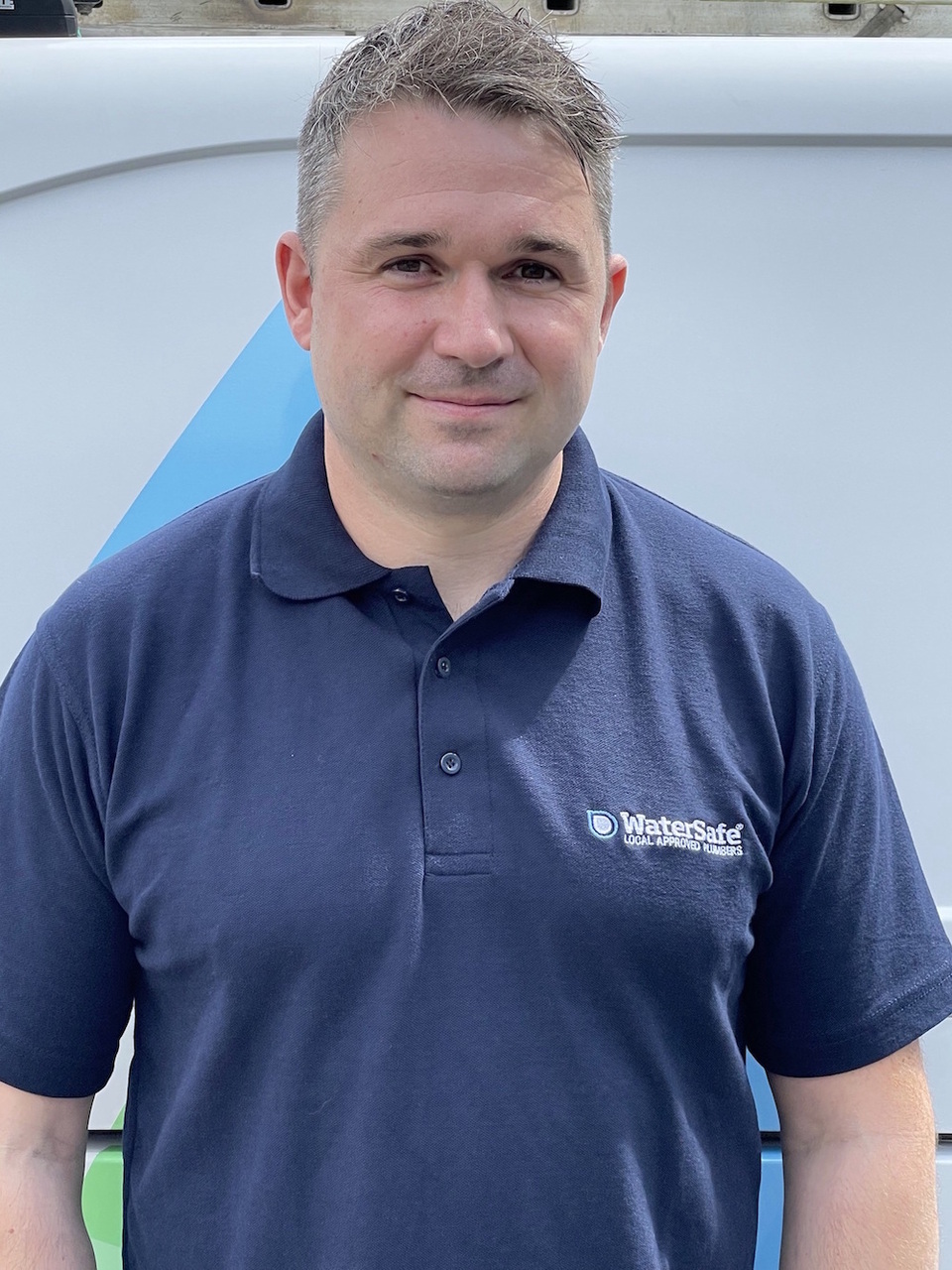 Meet WaterSafe member Mike Turnbull of Fareham Plumbing & Heating Ltd, one of the stars, alongside his brother Dave, of our latest recruitment film on the benefits of signing up to the UK register of approved plumbers.
What got you started in the plumbing industry?
The one thing that really appealed to me about plumbing was not being stuck behind a desk for 20 years – I like to get out and about! I've worked on a wide range of jobs from cruise ships and hotels to domestic properties. I've been a qualified plumber since 2001 and a member of WaterSafe through WIAPS for four years, which means I'm trained in the water regulations and byelaws.
How do you find working with your brother/in a family business?
It's a nightmare – only joking Dave! Although we're both strong characters, so it's not always easy. Our different strengths and skills sets work well together and we both like a challenge.
Describe a typical day in your working life
Up at 6am and not home til at least 6pm – and extremely busy in between. We do all sorts of plumbing work, from heating to renewables.
What's the best bit of the job for you?
Job satisfaction – solving problems that have beaten others is always rewarding, as is exceeding people's expectations.
How has Covid-19 affected your business?
The first few months of the pandemic were difficult as they were for everyone, but work is busier than ever now.
What's the job you're most proud of?
What I'm most proud of actually is taking the step to work for myself. It's not always been easy, but the pros definitely outweigh the cons and having my brother on board makes things easier. Having your own business is very rewarding – the hard work you put in is definitely worth it.
Do you have any advice for young people entering the industry?
I agree with my brother on this one – there's no such thing as a silly question, so don't be afraid to speak out, if you don't understand something. It could save you both time and money in the long run.
I'd also recommend not getting too set in your ways as a plumber, and to be open to new technologies and ways of doing things. Try and challenge yourself to keep on learning and to push yourself out of your comfort zone.
When I was looking for an apprenticeship I was glad my company was a medium-sized one with around 30/40 employees. It meant I had a wealth of experience to learn from.
What does being a member of WaterSafe mean to you?
I think every qualified plumber should get WaterSafe approved – being able to self-notify plumbing work is such an advantage, and I get regular jobs dealing with leaks coming my way through my listing on the WaterSafe database and my local water company Portsmouth Water.
Thank you for helping to promote WaterSafe by taking part in our recruitment film, which encourages qualified plumbers to get the recognition they deserve by gaining WaterSafe approval. What was it like to film?
It was fun! I'm not planning to become a film star any time soon though…
What are your plans for the future?
Keep on working hard towards an early retirement. If I won the lottery I'd still want to use my skills though – I'd love to maybe build my own house.
Quick-fire questions
Name three qualities that make a great plumber: patience, great people skills and being well organised

Best way to unwind after a hard day's work? Cold beer

Tea or coffee? Coffee

Fish and chips or curry? Very hot curry!

Plastic pipe or copper pipe? Copper

Early bird or night owl? Early bird

Twitter or Facebook? Any social media accounts you recommend for the industry? Facebook – I find the Gas Chat page useful, and @WatersafeUK on Twitter too of course! I'm also a big fan of YouTube for problem-solving.

Self-employed or part of a team? I'm self-employed and prefer to work alone

Pipework or paperwork? Pipework!

Pipe wrench v spanner? Spanner
To find out more about WaterSafe membership and how to join click here.