WaterSafe, the UK register of approved plumbers, is urging homeowners to stop, find, check and label their internal stop tap and make this job the top of their 'to-do' list this winter.
The internal stop tap will shut off the water supply quickly if pipes burst during a sudden freeze or thaw, which can cause thousands of pounds worth of damage to homes and their contents.
Data from the Association of British Insurers shows that during a spell of freezing weather, a claim to repair a burst pipe costs an average of £8,800 – and can often be more.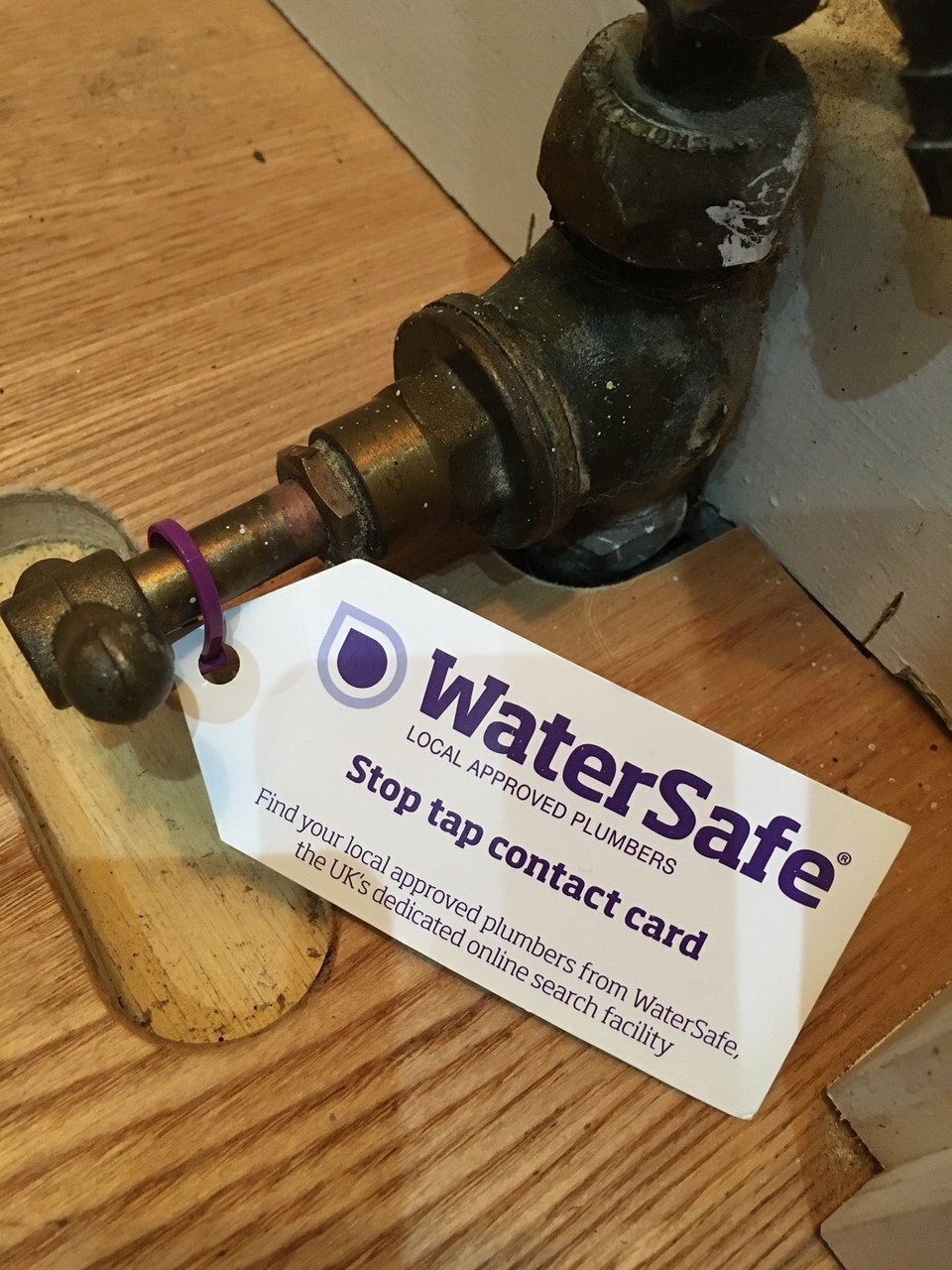 Repair costs can be significantly reduced if the stop tap is used to turn off the water as quickly as possible – so knowing where your stop tap is and checking it regularly to make sure it is working is essential.
The internal stop tap, sometimes also known as a stopcock or stop valve, should be turned clockwise to turn off the water supply. Common places to find it include:
Under the kitchen sink
Kitchen cupboard
Downstairs bathroom or toilet
Garage or utility room
Cellar
Under the stairs
Property owners are responsible for the internal stop tap so if you can't locate it or it's not working, contact an approved plumber for help here.
WaterSafe's timely advice is supporting the Met Office's 'WeatherReady' campaign, which encourages everyone to think about what they can do to prepare for and cope with severe weather.
Will Lang, Head of Civil Contingencies at the Met Office, said: "As we approach winter, it is important to know where you can access expert advice and guidance to help you prepare for the potential impacts of severe weather. Taking a small amount of time to prepare now can make a big difference in keeping family, friends and neighbours, as well as property and businesses safe throughout the months ahead."
Julie Spinks, director of WaterSafe, said: "This year we are focusing our winter messaging on one critical piece of advice for households which is take the time to locate the internal stop tap, and importantly, to check that it's working, in case of a plumbing emergency this winter.
"It's a good idea to label your stop tap once you've located it – and to add the number of a WaterSafe approved plumber in case you need it in a hurry, because the consequences of not doing so and potentially facing the misery of flooding do not bear thinking about."
Pipes in unheated areas should always be protected against winter temperatures with insulating lagging to help prevent them from freezing and bursting in the first instance. Visit watersafe.org.uk/winter for further information and 'how-to' videos on protecting homes in winter weather.
Find out more about the wider #WeatherReady campaign, which is run by the Met Office in partnership with the Cabinet Office, at www.metoffice.gov.uk/weatherready.
Find and share winter advice with WaterSafe via Twitter: @WatersafeUK, Facebook: @Watersaferegister and LinkedIn: linkedin.com/company/watersafe.