A leading figure in the plumbing industry warns it is too easy for unqualified people to work as plumbers in the UK.

Robert Burgon is a founding member of WaterSafe, the UK register for approved plumbers, and chief executive of SNIPEF, the Scottish and Northern Ireland Plumbing Employers' Federation.

He makes the warning as he retires from 40 years in the plumbing industry and considers the improvements in the sector and the work still to be done.
He said: "Too many people still see plumbing as a nuisance purchase and aim to pay the lowest price – even where that means that work will be done by someone who isn't properly qualified.

"Levels of professionalism and customer care shown towards customers by some businesses also still leave considerable scope for improvement. Approved plumbers registered with WaterSafe all have specific qualifications in working safely with drinking water and all have a customer redress scheme in place."
WaterSafe was set up by all the water companies in the UK in 2013 to help protect the quality of drinking water and reduce the risk of contamination in homes and offices by rogue plumbers.
Mr Burgon praises the establishment of the WaterSafe scheme as one of the key successes of the industry during his career, in addition to the establishment of the compulsory GasSafe Register for plumbers working with gas and the establishment of the World Plumbing Council and World Plumbing Day – as a way of promoting the message that good plumbing is vital to global health.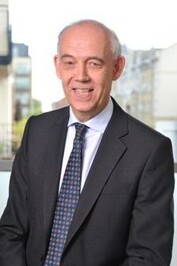 He added: "I can honestly say I have enjoyed every moment of my time working in this great industry, but it is more than a little frustrating that we have not seen more progress in the level of respect that many people in the UK have for the role of the plumbing industry."
Read Chief Executive's Blog