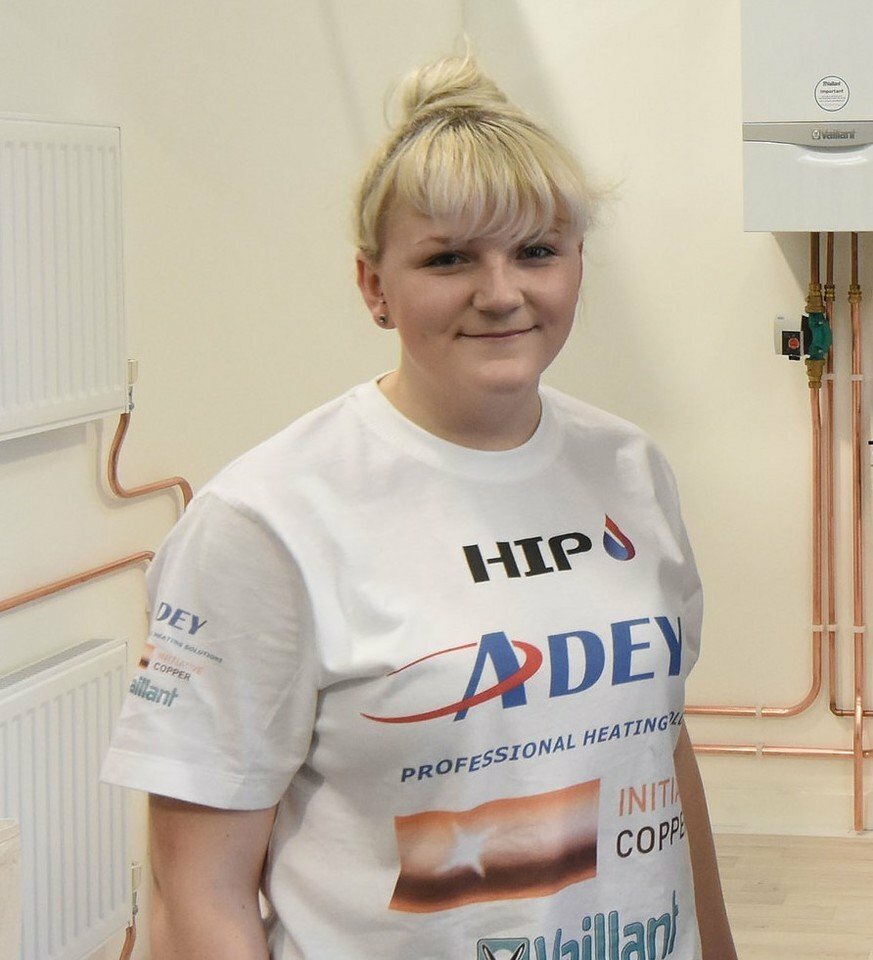 WaterSafe is on the judging panel of the HIP UK Heating Apprentice of the Year 2018 and the search is now on to crown next year's winner.
This year's competition was won by 19-year-old Tayla Wileman, who represented Burton and South Derbyshire College. We caught up with Tayla to find out what she has been up to since winning and to ask her about her experience as a female in the plumbing and heating industry.
How did it feel to be crowned the 2017 winner in March – the first female to win in the history of the competition?
I was completely shocked as the quality of the work from everyone was so high, it seemed like it would have been a tough decision and to be the first girl is unbelievable, I was and still am very pleased and it shows that anyone, male or female, is more than capable of achieving this title.
What have you been up to since winning the award?
Since the award, I completed my level 2 plumbing qualification and have gone on to complete my gas qualification, so I am now gas safe. I work full time now with a company called CV Lane & Son who are based in Coalville.
What do you think makes a great apprentice?
Someone with the right attitude towards themselves and the job, someone who is very positive about the day ahead, because once you're in the right frame of mind then nothing can stop you.
What could employers/colleges do to improve things for apprentices/young people?
I think colleges don't prepare you for real life situations, for example how to get over problems, they mainly teach how to fit brand new systems not how to adapt to old, or how to fix leaks etc. also I think everyone should be encouraged to enter these competitions like HIP as it's such a good experience.
Do you have any advice for this year's applicants?
Stay calm ha ha, and just try your hardest.
What are your thoughts on being a female in the plumbing and heating industry?
It's becoming more and more popular for women to be a part of what is usually a 'man's world' and I love it. It would encourage any female to take on this career as we can do it just as well as the men. I chose to do construction at school and plumbing at college and I wouldn't alter this in anyway as it's a great trade and a great experience!
Any final words of encouragement for students thinking about entering the competition?
Just go for it!
Students have until 1 December to apply for this competition and must be 24 or under at the time of application. For more information and to apply please visit the HIP Magazine website.