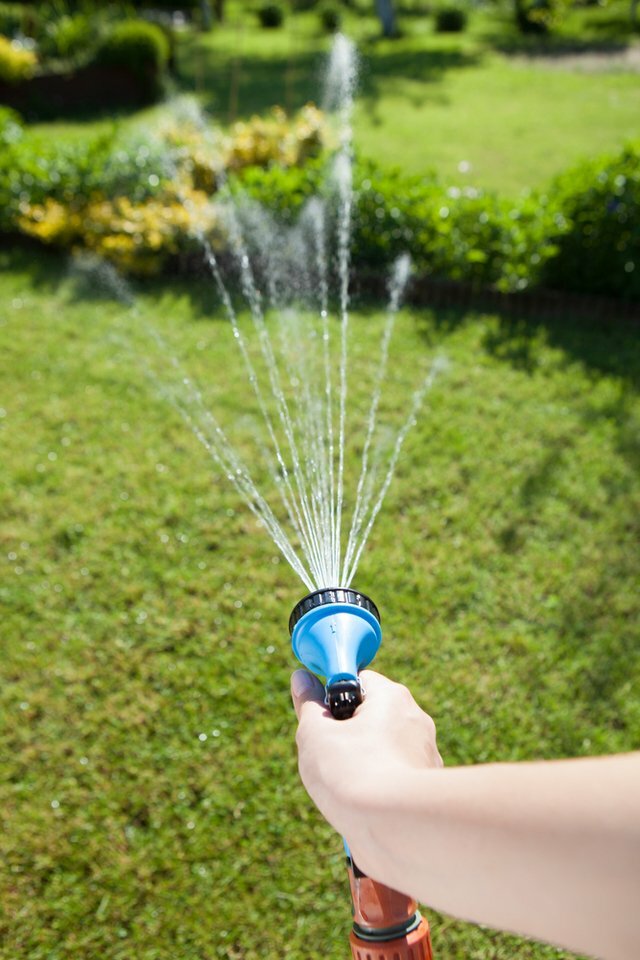 The humble hosepipe can sometimes harbour harmful levels of Legionella if not looked after and used properly. Renowned health expert Dr Susanne Lee, Director of Leegionella Ltd, gives homeowners some handy tips and hints to keep them, and their hosepipes, safe.
I was saddened to hear of a death from Legionnaires' disease, reportedly following the use of a hosepipe which had been left outside in warm weather and which was contaminated with high levels of Legionella. While a worrying case, it's important everyone knows the facts about Legionella and the disease it can cause. Here are some common questions.
What is Legionnaires' disease?
Legionnaires' disease is a rare form of pneumonia; we call it an atypical type of pneumonia because along with respiratory symptoms people infected often become very ill, very quickly. They may also get symptoms of diarrhoea and sometimes confusion too. It also does not respond to the normal type of antibiotics given for pneumonia.
How do you get it?
The usual route is from inhaling very small aerosols which come from sprays formed when turning on a shower, tap, flushing a toilet, or using a spa pool, hot tub or other activities which cause a spray of water - such as a hosepipe.
Large outbreaks have been caused by poor maintenance of water cooling systems typically used to cool large public or commercial buildings, or a manufacturing process. Some very vulnerable people - such as those with swallowing difficulties - may get it by aspirating water i.e. when taking a drink, the water goes down the wrong way and enters the lungs instead of the stomach.
How common is it?
Legionnaires' disease is a rare disease. In England and Wales there are usually less than 500 cases a year of which around half have acquired it while travelling abroad. That equates to about 0.00045% of the population who are infected each year in England and Wales (250 people out of 56 million).
People who have underlying health issues or diseases are most at risk - for example, those with diabetes, heart conditions, immunosuppressive illnesses or those undergoing chemotherapy. The risk increases as you get older too (over 50s plus).
Here are some simple tips to keep you safe:
Legionella likes to grow in water (and sometimes potting composts) in nice warm conditions i.e. over 20 °C and below 50 °C. It needs nutrients and in particular likes to grow on wet surfaces in a slime layer.
It's not practical to attempt to drain a hosepipe after every use but keeping it somewhere cool and out of the sun will help to reduce the risk of the bacteria thriving in your hosepipe.
Because its main route of infection is by people inhaling aerosols formed from a spray, when you come to use the hosepipe again just gently run the water out of the hose - without any form of spray attachment on the end.
Don't use a hosepipe that has been sitting around and full of warm water to fill a hot tub - the warm water within the tub will allow any bacteria - including Legionella - to quickly grow. There's also another waterborne bug called Pseudomonas aeruginosa which can grow quickly in warm water and cause skin, ear, eye and urinary tract infections.
Also, don't store potting composts in a warm place such as a greenhouse. Open carefully to avoid disturbing the compost (wearing a dust mask can also help to reduce the risk of infection), use gloves when handling and ensure you wash your hands after use.