Everyone has heard of Batman, Superman, Wonder Woman and Spiderman, but there is now a new superhero – Captain Backflow, who works to keep our water supply safe.

Captain Backflow, aka 45-year-old plumbing and heating engineer Paul Daley, downed tools for a few minutes to talk to WaterSafe about his work as a plumber, and his superhero alter ego: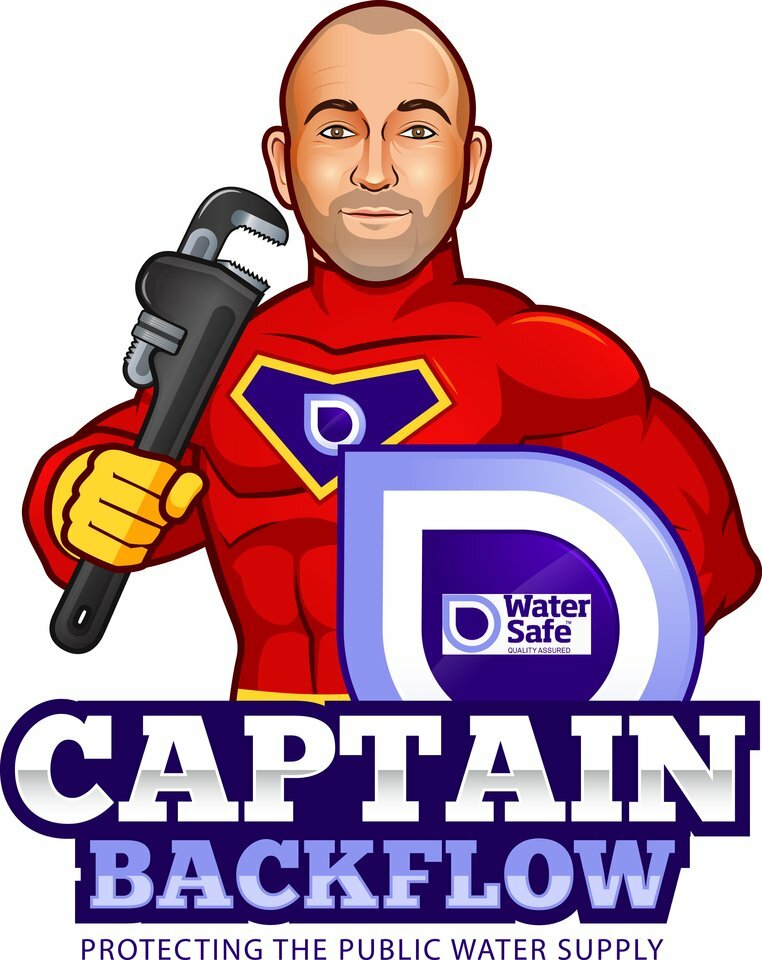 "It's simple really – I just want to provide safe water for drinking, bathing and washing for people. But in reality that is easier said than done – there are so many ways plumbing can go wrong and lead to a contaminated water supply, which puts people's lives at risk.
I created Captain Backflow (me, of course) to help to promote water safety. Everybody knows about gas safety and the importance of being Gas Safe but if you ask people about water safety, very few people know.
I wanted to get people thinking about the risks of contamination and thought it would help to get people's attention and raise awareness if I created a character. My drawing skills aren't great but I drew a picture of myself holding a shield and attached a photo and put it on an online auction to get someone to make it into a cartoon – and Captain Backflow was born.
He's a bit of fun with a serious message behind him. I use him on Twitter, YouTube and LinkedIn to give advice to people and also showcase my work.
Being Captain Backflow on social media enables me to interact with the industry – with installers and companies and represent plumbers at a higher level. I've even been to the USA to attend the American Backflow Association as Captain Backflow which gave me a platform to spread the water safety message internationally and I've been invited back again this April.

'Backflow' is the main issue with poor plumbing – hence my character's name. Water should travel in the direction intended but when it doesn't we call it 'backflow' – this can be caused by a burst main, leaky pipes, poor connections on pipework or when firefighters draw water which can low or no pressure in the supply pipe.
This can cause chemicals or pathogens, organisms that cause disease, to be dragged back into the water supply, contaminate it and end up in your drinking water – this is 'backflow' and it could put lives at risk.
With advances in water fitting technology, plumbing has in some ways become easier so people have a go themselves or employ rogue plumbers. But they can really damage the supply network - it's a skilled job and requires proper training, because cutting corners can be costly and dangerous.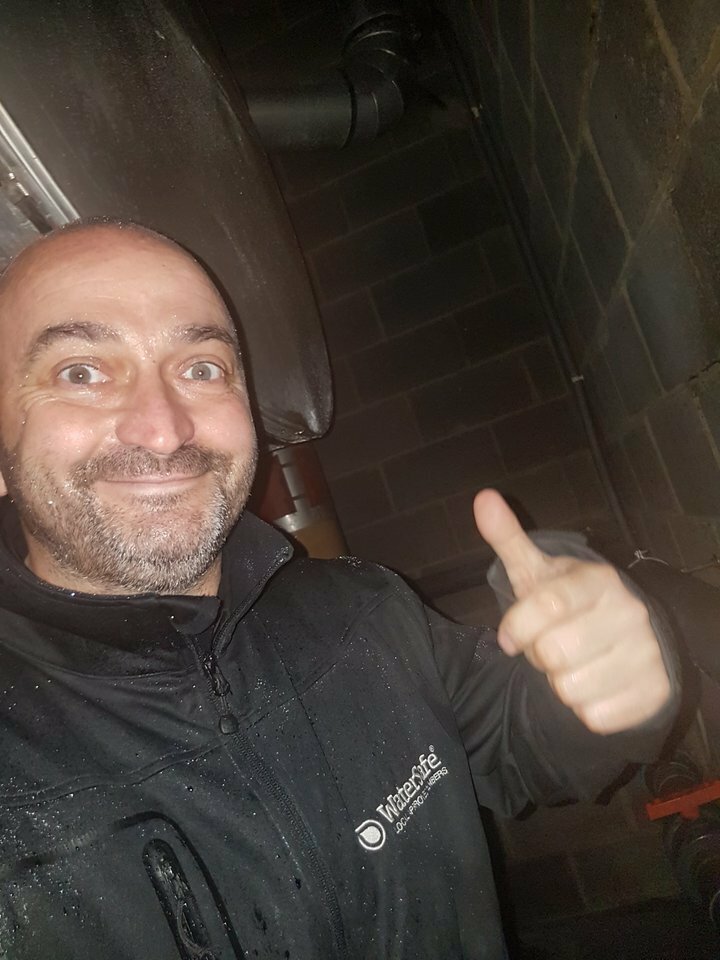 There are so many rogue plumbers out there, and trainers who provide poor training – the majority of my work is correcting the work of these people.
I can't stress enough the importance of getting an experienced and well-qualified plumber to carry out work. WaterSafe is a brilliant scheme which I promote to customers everyday. If people used WaterSafe plumbers to start with there wouldn't be any problems with the water supply.
If a plumber is WaterSafe approved it means their qualifications have been checked and their work is periodically audited to ensure standards are maintained.
I love being a plumber - every day is so different and challenging. I have a full workload including being part of the match day operations at Leeds Football Club, working for the NHS, Police, Prison Service and other national and international companies.
Plumbing gives me a good work-life balance. I earn enough that I can have quality time with my family and manage a youth rugby team."