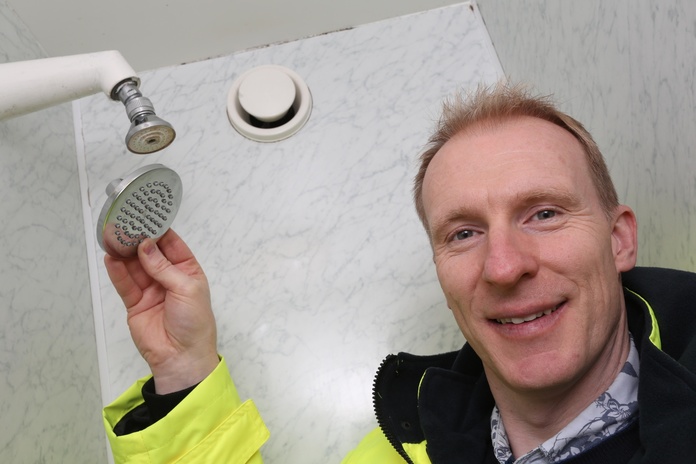 Finding the right plumber to undertake a repair in your home can be quite daunting.
"Plumbers who are trusted to carry out a professional job, but who can also recommend water-saving products and advice, offer a great opportunity for the sector.
Feedback from customers shows that when water saving products are installed at the same time as effective advice, then real savings can be made.
Southern Water is currently carrying a five-year programme of water saving home visits in the South East, which is designed to help customers in this simple way.
Each customer receives a bespoke visit that looks at how water is used in the home.
Following a discussion, including advice and suggested solutions, products to the value of more than £100 are installed for free. The feedback from the public has been overwhelmingly positive and points the way to how plumbers could perform this service in the future, in partnership with a scheme such as WaterSafe.
The Water Label launched by the Bathroom Manufacturers Association can be a big aid to plumbers and retailers on this very issue. Created as a simple guide to the actual flow rates and volumes of water for all the taps, showers, baths and toilets on the market, it is designed to change this perception.
The challenge is certainly there to help consumers who trust the trade to recommend the most efficient products.
As a water industry we are promoting this good practice which can be integrated into the work of trusted professional plumbers to offer better services to customers in today's dynamic market.
Look out for the Water Label on products and find out more about the programme of home visits at Southern Water's website."
Ben Earl, Water Efficiency Manager at Southern Water and Chair of the UK Steering Group of the Water Label