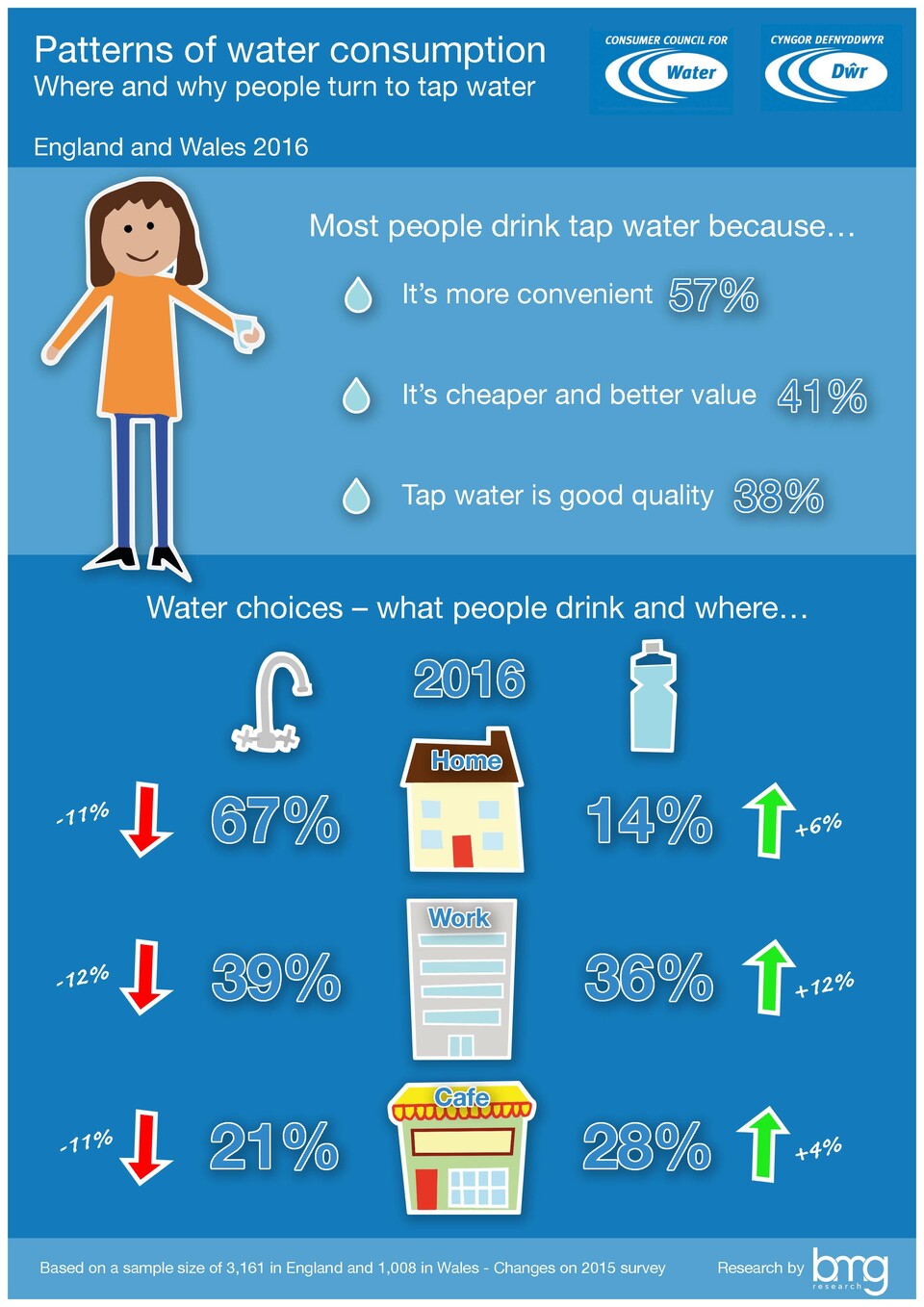 What do you reach for to quench your thirst – bottled water or a tap? That's one of the questions we put to consumers every year as we track people's attitudes toward something many of us take for granted – safe drinking water.
Given that UK tap water is cheap, easy to access and among the safest in the world it shouldn't come as a surprise that it remains the clear favourite over bottled when we're at home. But our latest findings show a significant rise in people choosing to splash out on bottled water at home, work and in restaurants and cafés – where tap water is free. This has coincided with falls across the board in people drinking tap water at the same locations.
So, with temperatures soaring across many parts of the country this week, it's a good time to remind ourselves why tap water remains a great way to stay hydrated.
You can soak up big savings
One of the big reasons people choose to drink tap water at home is not just convenience – it's price. It costs about a third of a penny to drink two litres from the tap, compared to around 90p for branded bottled water. Yet across the UK we still swig our way through 2 billion litres of bottled water every year.
If you're heading outdoors in hot weather try filling up some reusable bottles and chill them in the fridge. It'll keep you and your wallet looking healthy.
It's a world class product
Some people told us they drank bottled water at home because they were unsure about the safety of tap water. But huge investment by water companies and tough regulations mean we actually boast some of the safest drinking water in the world. Every year water companies in England and Wales carry out millions of tests to check our drinking water meets rigorous quality standards. Last month the Drinking Water Inspectorate – which regulates water quality – reported 99.96 per cent of all samples passed with flying colours during 2015/16.
You can taste the benefits
Poor taste or smell can deter some consumers from filling up their glass under the tap at home. Taste will vary around the country due to many factors, including where it has been sourced and the minerals it may have picked up on its journey to the treatment plant and our taps. Poor plumbing practices can also have an impact but you can guard against this is by using a trusted plumber registered with the WaterSafe scheme.
If you find the taste from your tap isn't quite to your liking, try filling up a jug and keep it covered in the fridge for a few hours. Your taste buds should notice a difference.
It's kinder to the environment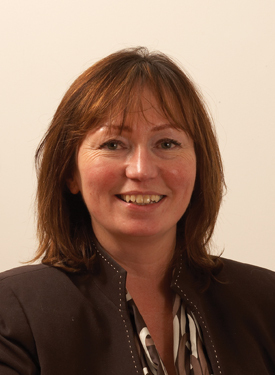 As well as not hurting your wallet, tap water is also kinder to the environment. Bottled water is heavy and shipping it around the globe leaves a big carbon footprint. It also takes about five litres of water to produce a one litre plastic bottle, putting extra pressure on our stretched water resources.
By opting for tap water you'll also help reduce the millions of plastic bottles that are sent to landfill in the UK every week.
You can take it with you
Although many of us won't hesitate to fill up our glass from the tap at home, it's a different story when we head outdoors. Almost half of us opt to guzzle bottled water when we're out and about, with many of us blaming poor public access to tap water.But by investing in a reusable bottle you can top up before you leave home. And remember – all licensed premises have a legal duty to provide you with free tap water.
Karen Gibbs is a Senior Policy Manager at the Consumer Council for Water – the water industry's consumer watchdog