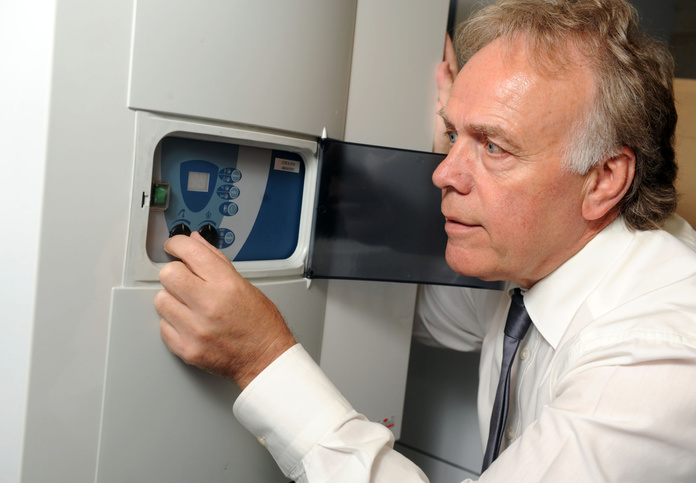 Climate change is seeing the arrival of more extremes of weather, including prolonged spells of below zero temperatures in some winters.
This means it's more important than ever for households, businesses and landlords to take a pro-active approach to maintaining their properties and getting them 'winter ready'.

The good news is that new buildings now have higher standards of installation, thanks to stricter water regulations, which helps keep them warm and prevents frozen and burst pipes.
However, most existing homes and boilers don't yet meet these standards and are vulnerable to freezing temperatures, so it pays to invest some time and a little money to take preventative steps, such as:
Lag pipes in unheated areas like lofts, roofs, garages and outbuildings
Fit water tanks with an insulation jacket
Leave the heating on a low setting, especially if your property is empty for a while
Find your stop tap - so you can turn off the water supply quickly if a pipe freezes or bursts.
Just following these simple guidelines will help ensure plumbing and heating systems are insulated against frost damage and could avoid expensive bills this winter mopping up after floods.
Frost thermostats installed either outside or in the coldest part of the building are an essential and inexpensive way to protect against the 'winter chill', as if temperatures do drop below zero they activate the heating system. It may pay to check with your plumber if your system has one fitted.
However, it's still a good idea to drain down and isolate the water supply on property which is likely to be empty for a while. And don't forget to plan ahead, and make sure you know how to switch off your water in an emergency if the worst happens and pipes burst.
Seek advice is my top tip for the winter, which is usually free from your local WaterSafe accredited business. Find yours using WaterSafe's 'Find a Plumber' search.
David Taylor, WaterSafe-registered company Taylor Heating and Plumbing Newtownards, Northern Ireland