With the deadline a few weeks away on 28 June, there's still time to apply for the chance to be crowned UK Plumber of the Year 2019. We asked WaterSafe member Steve Bartin, of Plug and Chain in Taunton, how it felt to win the title.
"It was my wife Dawn who told me about the competition. She thought it would be a great idea – 'you think you're the best so prove it!', she said.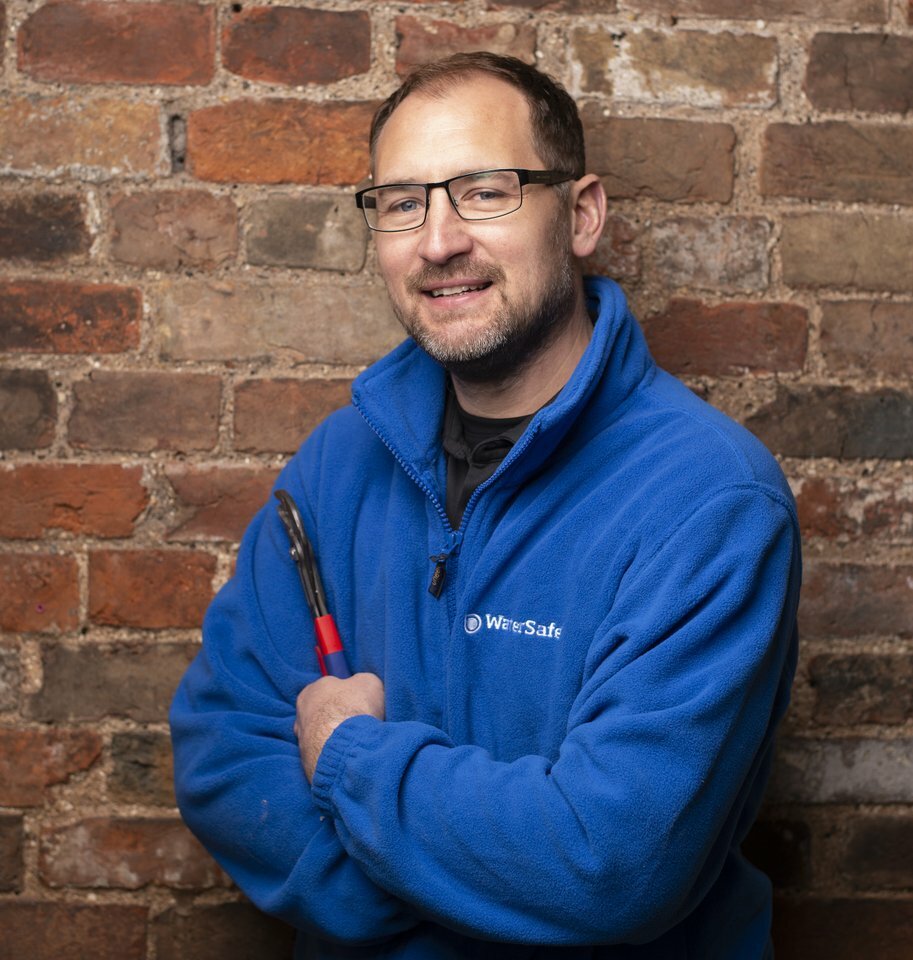 When I got the phone call to say I'd been shortlisted in the South of England category I thought someone was pulling my leg! But once I got to the final I felt quite confident I could get to the last six – I realised it would have to take someone good to beat me.
During the final interview I shared my knowledge and experience gained over 23 years' plumbing – and what I thought about the future of the industry. I talked about the 'eco' side of smart technology – water efficiency; solar and ground source pumps and saving energy. I mentioned the challenges of finding a happy medium when using smart technology to get a house working effectively without frightening customers who aren't so tech-savvy.
As a plumber who specialises in bathrooms I also talked about low-flush toilets and eco taps, and educating young people so that choosing water-saving fittings and fixtures becomes the norm in the future.
I also shared a job I was proudest of with the judges – for me it was installing a 'future-proof' wet room for a customer who was retiring. Everyone said it would be impossible because it was such a small space and in an old building with three-foot stone walls – but my team managed to do it and it looks amazing. The customer was chuffed to bits with it and couldn't believe it turned out so well.
I was absolutely over the moon when I found out I was the winner and shared a bottle of champagne with Dawn. The competition was a fantastic experience – I would say to anyone thinking of applying – just go for it!"
–––––––––––––––––––––––––––––––––––––––––––––––––––––––––––––––––––––––––––
WaterSafe is an official judging partner of the UK Plumber of the Year 2019 competition. If you think you, or someone you know, could be this year's winner please apply by 28 June at ukplumberoftheyear.com.
If you're a qualified plumber interested in joining the 5,700 approved WaterSafe plumbers in the UK promoted by the UK water companies visit watersafe.org.uk/howtojoin.