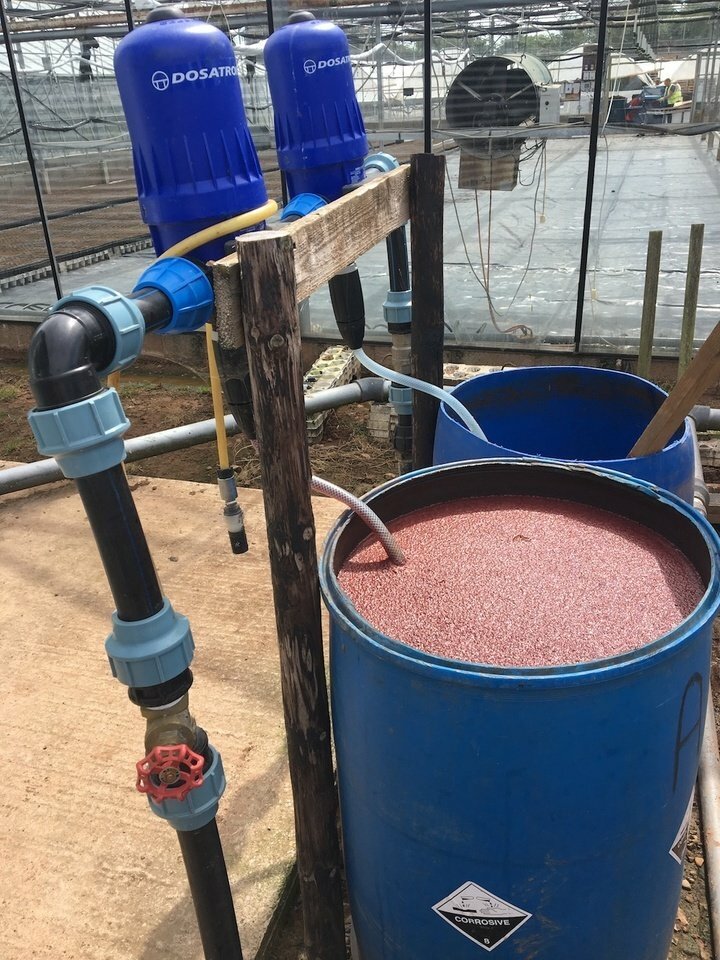 A fruit farm has been fined thousands of pounds for contaminating the public water supply. Haygrove Ltd, based in Ledbury, Herefordshire, was prosecuted for offences under the Water Industry Act after faulty pipework turned local people's water pink. Water company senior technician Lee Rawlings, of Severn Trent, describes how he turned detective to find the source:
"During the summer of 2017, Severn Trent was contacted by local residents from Newent, Gloucestershire about their water quality, in particular the mains water supply which was discharging 'pink' water from their kitchen taps.
Our immediate response was to undertake rigorous water quality sampling and to issue 'do not drink' notices. This ensured we safeguarded public health while trying to establish the root cause of the contamination and guarantee the safe return of the public water supply.
Knowledge and experience has taught the Severn Trent water fittings regulations team that when faced with contamination incidents of this nature, the root cause is normally associated with backflow, caused by negative (low) pressure resulting in contaminated fluid being drawn back into the cold-water supply as a result of back siphonage or back pressure.
That afternoon I identified a number of greenhouses behind one of the affected properties, so listening to my detective instinct, I decided to investigate the third-party plumbing arrangement further. My understanding of the local area quickly established that the site in question had access to its own private borehole supply, predominantly used for irrigating crops.
The third-party plumbing consisted of an underground submersible pump, used to pump borehole water into two large interlinked cold-water storage cisterns. The stored water supply was then boosted, using an external floor standing pump set (running at 6 bar) to feed four inline chemical mixing units. The mixing equipment was used to collect and mix a concentration of 'pink' strawberry fertiliser, which was then distributed under pressure to a number of hose union bib taps located at various points around the site.
This photo shows the installation of the chemical 'venturi' units used to mix the strawberry fertiliser with the boosted borehole water supply.
Upon further inspection, I noticed a yellow 'commercial' hose in one of the external greenhouses which I proceeded to trace back to its point of connection, in this instance to a vertical standpipe arrangement. Further questioning established the yellow hose and adjoining underground pipework had been installed in a manner that allowed the third party to directly cross connect the private irrigation system to the incoming Severn Trent public drinking water supply. Once my suspicions were confirmed, I instructed the customer to immediately disconnect the cross connection.
We concluded the private pump set arrangement was operating at a greater pressure than the public water supply pressure, therefore an increase in back pressure resulted in strawberry fertiliser being pumped back into the public drinking water network turning the water supply 'pink'."