Congratulations to Anthony Iacovazzo, from City College Norwich – this year's HIP UK Heating Apprentice of the Year!
WaterSafe's Gareth Harris had the honour of acting as a guest judge in the regional heats and an intense two-day final held in April. Here, he shares his thoughts on the impressive finalists and what makes a great apprentice: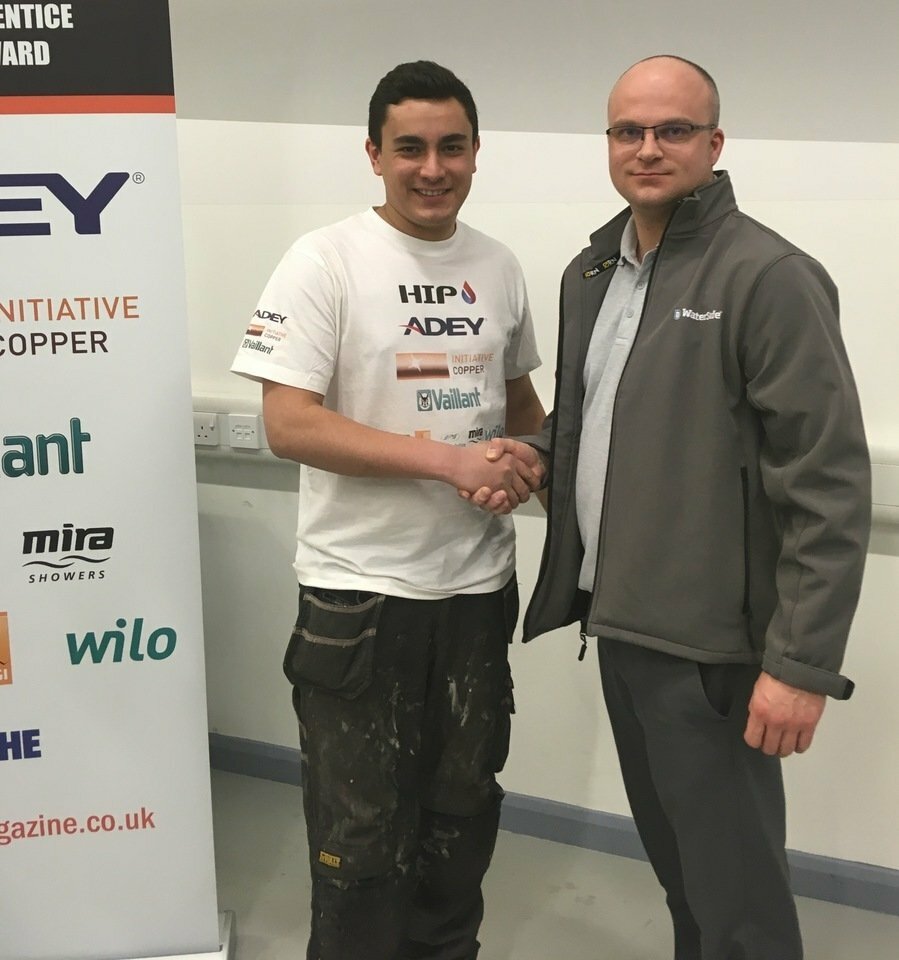 "Being a judge at this year's competition was an exciting opportunity I had been looking forward to for months. What I didn't anticipate was how much of a humbling experience it would be.
Throughout the seven regional heats we met about 70 students, some were full-time and others apprentices.

Every competitor applied themselves to the best of their ability. The standard of work was phenomenal and the ability shown by some of the students would put me to shame.
I was told that one full-time student had even got a job as a result of representing his college in the event.
The final challenge
Arriving at sponsor ADEY Professional Heating Solution's head office in Cheltenham, and seeing the set up for the final, showed me how much support there is for the future of the industry.
The eight finalists had 10 hours to follow a diagram to the millimetre and install a wash hand basin, toilet, two radiators, a Vaillant boiler with a MagnaClean, a Mira shower and a Wilo pump.
'No pressure' we told them – that was easy for us to say!
Lunchtime on day two saw the competition come to an end, and time for a difficult decision for the judges. The standard across the board was remarkable and I would have any one of them do work in my house.
When Anthony was announced as the winner there was no one more shocked than Anthony himself. As with all of the finalists, he is a very talented young man who showed exceptional skills, pride in his work and attention to detail.
Having demonstrated that they have the practical skills I hope each of the contestants continue with their studies to ensure they learn the technical and legal side of the industry. This will assist them in a long and successful career."
Thinking of becoming a plumber? Click here for information on modern apprenticeships and the qualifications you'll need.