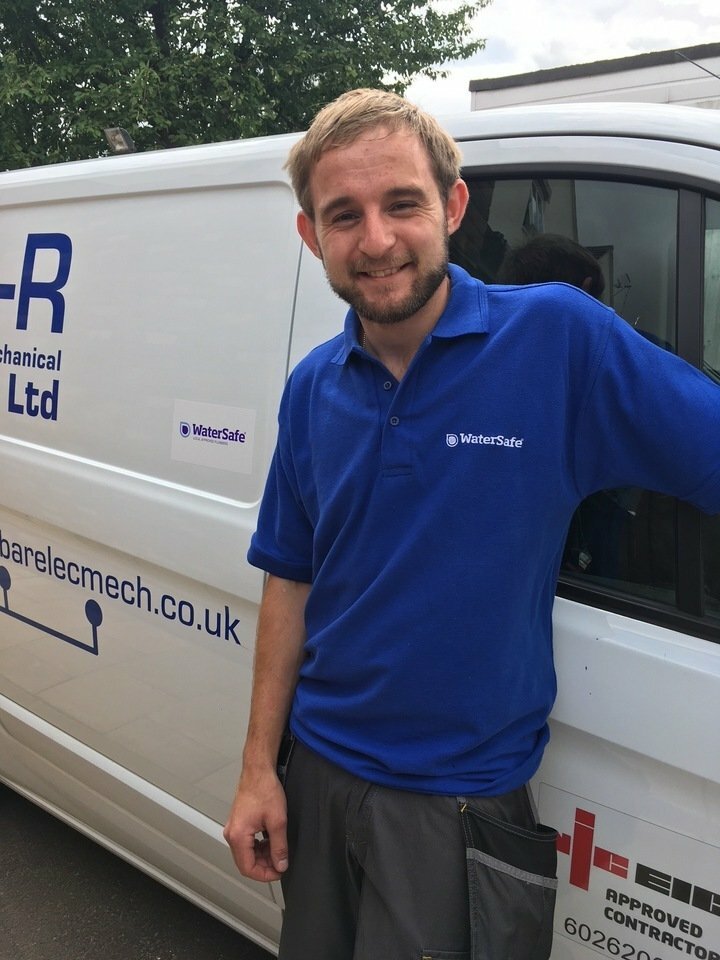 WaterSafe plumber Ben Robinson, Managing Director of B - A - R Electrical & Mechanical Services Ltd, shares the challenges of supporting his NHS clients since the start of the Covid-19 outbreak.
"We have been busy supporting our NHS clients wherever we can. Much of our work has been opening up offline sites. Typically these are kept for additional bedspace in the event that the winter flu is worse than normal and hospitals become overcrowded in the future.
All of the sites need re-filling, chlorination and safety checks to all the systems before they can be fully live. We also have to bring some up to clinical standards in addition to Water and Gas/Electrical Regulations. Infection control departments request that sinks and washing facilities are replaced with new Integrated Plumbing System (IPS) panels – especially on the Covid-19 testing centres where they have to be deep-cleaned every night. The finished installation needs attention to detail, for example sealing all gaps that dirt could accumulate in and standing pipework off walls and surfaces to enable proper cleaning.
PPE has been a big problem for us, and we have had to reassess our normal work procedures to ensure our workers are safe – try transporting a 300kg water heater upstairs with a team all standing 2m apart!
We have changed our whole working procedures with some of our more time-constrained projects, which has required organising time slots for different engineers across 24 hours to allow sufficient space for everyone.
For live sites such as schools, clinics and general hospitals we have instigated 'zero contact' where possible, where the client's team will open up and we will not meet with anyone – or we will start our shifts at 9pm and work through the night, leaving the site clean and tidy the next day for them.
Lastly, where we can't avoid people and meet social distancing guidelines we are issuing a huge volume of masks, gloves, antibacterial wipes and eye protection to each engineer.
All our capital projects are suspended and we have seen our monthly sales drop by about 50% in April against the previous month. We expect it to drop again in May as we turn completely to repair and response works.
We are currently trying to keep things ticking over for all of our supply chain – we are turning our new premises into an offsite fabrication facility, sorting stock at our four stores to reduce how much rubbish we hang on to and are looking to add to our fleet of hire boilers.
It's important for companies that can, to keep spending internally with their suppliers – there are lots of money worries at the moment but we all need to stick together!
My top tips:
If you have a place of work that you are responsible for and it is currently sitting unused – make sure you go and run the taps at least weekly to prevent stagnation and illnesses cause by legionella bacteria for when you go back to work
If you're using your hosepipe In the garden make sure it's fitted with a double check valve to avoid backflow contamination and don't let your hosepipe sit submerged in drains, garden ponds, buckets or watering cans. Gently run the water out of the hose before you use it - without any form of spray attachment on the end to avoid legionella bacteria.Take a look at WaterSafe's hosepipe dos and don'ts here.
Stay safe and stay positive!"
_____________________________________________________________________
Read Water UK's guidance to building owners, landlords and managers on recovering buildings and networks after prolonged inactivity during Covid-19 to avoid risks of adverse water quality and potential risks to health here.